Cook Political Report Shifts Nevada Governors Race from Lean to Toss Up
'Creates the opportunity for a viable candidate to unseat Sisolak'
By Megan Barth, December 3, 2021 11:36 am
The political headwinds continue to build against Democratic incumbents across the country and across Nevada. Today, the Cook Political Report shifted the Nevada Governor's race from 'Lean D' to 'Toss Up.'
This shift may be tied to the plummeting poll number for the Biden Administration. As reported by The Globe, "In Nevada, the numbers for Biden look way worse than in Virginia or New Jersey. According to Civiqs, Biden's approval in the state is -56 disapproval vs 35 approval, which is a net of -21. If McAuliffe couldn't overcome a -13, Team Sisolak has got to be looking at a -21 with dread, if not outright surrender. Same for Catherine Cortez Masto and the three Democratic Representatives."
The shift may also be tied to Governor Steve Sisolak's continued use of emergency powers, granted to him by the state constitution, but without an expiration date. Using (some might say abusing) these emergency powers, Sisolak has enacted lockdowns, resulting in the highest unemployment in the nation, and an unpopular mask mandate that was, again, extended into sometime next year.
In a news briefing this week, policy advisor to Sisolak, DuAne Young, announced:
"We will continue to have indoor masking, regardless of vaccination status, through the holiday season and into the start of the new year. Right now we've made a decision that with this new variant (omicron), with the winter surge, with what we know can happen, we just wanted to put it out there that we will continue masking through the holidays."
Recently, Sisolak's mask mandate was blamed for less-than-projected revenue and occupancy numbers at the new $4.2 billion Resorts World. In their financial statement, accountants noted: "Results in the current quarter were impacted by the State of Nevada's mandate requiring face masks while in public indoor spaces regardless of vaccination status on 30 July 2021. Hotel occupancy rate for the current quarter was 54.9%, as several conventions were canceled as a result of the mandate."
Yesterday, another mandate was issued under Sisolak's guidance.  Unvaccinated state workers and their dependents will now incur a monthly insurance surcharge for Covid-19 testing. Nevada is the first state to financially penalize unvaccinated state workers and their dependents.
In response to this surcharge, gubernatorial candidate, Dean Heller did not mince words: "This is one of the most arrogant, disrespectful, and power-hungry moves any Governor has ever made toward the working men and women of our state. It is beyond despicable to force employees to undergo testing, then demand they pay out of their own pockets for the mandate.  I'm sure our workers are outraged, and rightfully so. They deserve a better Governor."
In a statement to The Globe, Robert Fellner, Vice President and Policy Director of the Nevada Policy Research Institute, characterized Sisolak's interpretation of emergency powers as unconstitutional:
"There is no question his indefinite state of emergency is unconstitutional. A few months back U.S. Supreme Court Justice Alito was giving a talk on the topic and actually cited Nevada as an example of a statute that was unconstitutional on its face.

For instance, the Governor claims that NRS 414.060 grants him the power to control the conduct of the general public when it merely authorizes him to "cooperate with" federal and other authorities on matters pertaining to emergency management. The Governor then claims that this nonexistent power is granted to him "without limitation," but that phrase simply does not appear anywhere in the relevant statute. That there is nothing in the law that even comes close to justifying his unilateral edicts might explain the governor's desire to falsify the text. (Full report here.)

If there was someone with standing to sue and resources to fund it, there is no question that Sisolak's indefinite state of emergency would be ended by the Nevada Supreme Court.

I think this is why Sisolak is losing support. His lockdowns and school shutdowns did nothing to stop COVID, but destroyed so many jobs, while unleashing untold harm on our children. But I don't think anyone will replace him—or deserves to be Governor—unless they loudly and consistently condemn the failed lockdowns, school shutdowns, and one-man rule that has defined Sisolak's tenure. In other words, I don't automatically assume that Sisolak's continued failings are necessarily going to make a Republican win more likely. It only creates the opportunity for a viable candidate to unseat Sisolak."
As Nevadans struggle to make ends meet during the pandemic, Sisolak's mandates may be in the interest of public safety, but these mandates may not provide him the political safety he needs to return to the governor's mansion in November.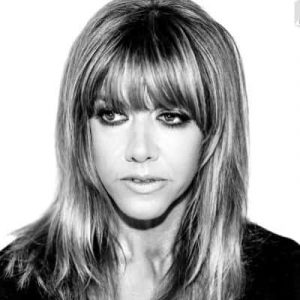 Latest posts by Megan Barth
(see all)