2022: The Year of the Republican Rookie
The Nevada Assembly 'will be full of rookies next year'
By Robert Lauer, December 3, 2021 9:35 am
As 2021 comes to an end, so do the Assembly careers of more than two-thirds of elected Nevada Republicans. Many Republicans are running for higher office, including: Tom Roberts running for Clark County Sheriff; Jim Wheeler squaring off against Robin Titus for State Senate; Glenn Levitt is running for State Senate; Andy Mathews is running for State Controller; Annie Black is considering a run for another office; Lisa Krasner is running for State Senate; and John Ellison is termed out.
As Assemblyman Jim Wheeler told The Globe: "The Republican Caucus will be full of rookies next year."
The new district maps have turned many solid Republican seats into Democratic seats and might be scaring off prospective candidates. For example, Assembly 25 in Reno, held by Jill Tolles, was a plus four point Republican seat, but now is a plus six point Democrat seat. Tolles is retiring.
Likewise, the Republican Assembly Caucus has been split between moderates and conservatives. This division may have hurt the ability of the Republicans to gain seats. At the same time, the vast number of open seats presents an opportunity for both chambers of the Republican Caucus to increase their political power.
The leader of the Republican Assembly Caucus Leader, Assm. Robin Titus, will still be the leader until the end of 2022. But the lingering question for many is whether she will use her position to help herself in her battle against Assemblyman Jim Wheeler for State Senate or use her money and power to help moderate candidates win their respective Assembly races.
In Assembly District 36, Republican Gregory Hafen II is being challenged by conservative Republican Melissa Blundo. Assembly 36 is a race to watch. As reported by The Globe, a grassroots pushback has developed against the Rough Hat Nye County solar project in Pahrump.
Watch Melissa Blundo address the Pahrump Public Lands Advisory Committee and call out Assm. Hafen leasing his water rights for this solar project.
In a comment to The Globe, Blundo stated: "We need somebody in Carson City who will fight. Hafan has never fought against the commerce tax. When you can't even demand a hearing, or fight for your own county's BDR (Build Draft Request), even when you are in the minority, you need to get out of the way and make room for someone, like me, who will lead. If you can't fight to repeal the commerce tax, then you are a RINO,  a republican-in-name-only.  We need a conservative fighter in Nye County and that is why I am running."
The 2022 stakes are extremely high for Nevadans. The Nevada constitution requires a 2/3's majority to pass any tax increases. Republicans in the State Assembly have held onto their slim power by just a couple of seats. With a large contingency of Bernie Sanders Democratic in Nevada now pushing for a new income tax and more mining, gaming and sales taxes, Nevada's ability to compete against Texas and Florida, for new companies, are at stake.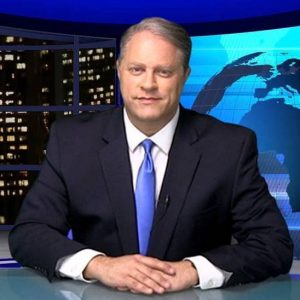 Latest posts by Robert Lauer
(see all)