Clark County Republican Central Committee Lawsuit Accuses Rival Republican 'Corporation' of Civil Conspiracy, Racketeering, Embezzlement, Fraud
Sen. Carrie Buck and others named as defendants
By Megan Barth, October 24, 2021 7:00 am
As Nevada Globe and others have been reporting, warring factions within the Clark County Republican Central Committee (CCRCC) have led to separate meetings, elections, name-calling, lawsuits and judgements. Per these judgements, a board, led by Chairman Jesse Law, was sworn in as the official leadership of the CCRCC. However, the battle for the identity and assets of the CCRCC has taken a new legal turn.
In a lawsuit filed October 22, 2021, the CCRCC seeks financial restitution alleging damages and injuries from the corporation, which is led by Republican State Senator Carrie Buck.
"CLARK COUNTY REPUBLICAN CENTRAL COMMITTEE ("CCRCC"), a committee sponsored by a political party, by and through its counsel of record, The O'Mara Law Firm, P.C. hereby file this Complaint against Ms. Carrie Buck, David F. Sajdak, Marilyn Armanino, Mr. Stephen Silberkraus, Ed Gonzalez; Richard Maclean: and Lois Choate, Ms. Cristina Cimino, Mr. Bing Longakit (collectively "Individual Defendants") and the Clark County Republican Central Committee, a Nevada non-profit corporation ("Corporation") incorporated in August of 2020…"

It is alleged that the Corporation raised funds and posed as the official committee of the Republican party:
"Defendant Corporation is a Nevada non-profit corporation, that was incorporated on August 7, 2021. Upon information and belief, the Corporation does not have a business license in Clark County or Las Vegas, nor has the Corporation filed a Fictitious Firm Name in Clark County as dba Clark County Republican Party.
From at least August of 2020, or earlier, and continuing today, the Corporation has appropriated the CCRCC's name, bylaws, social media accounts, financial bank accounts, organizational documents the membership lists of the CCRCC and other assets ("CCRCC assets").
Since August of 2020 and continuing today, the Corporation, and the Individual Defendants have appropriated and converted the CCRCC name and claimed that it is doing business as the Clark County Republican Party.

The Corporation is raising money from various citizens of Nevada who are unaware that the Corporation has no authority to conduct meetings, raise money or present itself as a duly authorized entity of the Republican Party. More importantly, the Corporation claims to have removed the CCRCC from the Constitutional Protections set forth by the United States Supreme Court and adopted by the CCRCC members and incorporated into the CCRCC Bylaws.

All citizens of Nevada are being harmed by the Corporation and Individual Defendants fraudulent misrepresentations to the public."
Jesse Law provided a statement exclusively to The Nevada Globe:
"This is the sad and unfortunate consequence of pretending to be a Republican and placing personal enrichment ahead of ideology.
Senator Carrie Buck is a victim of her own behavior and those that aided in the destruction of the Clark County Republican Party for so long will be held accountable along with her. We will no longer allow Democrats to infiltrate our Republican Party and make a mockery of us by pretending to be us."
Attempts to reach Senator Buck were unsuccessful.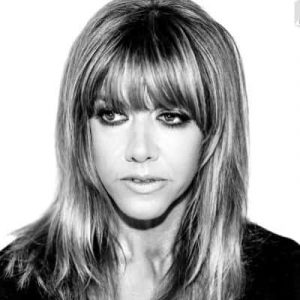 Latest posts by Megan Barth
(see all)