Clark County Commissioners Convene October 19th to Review Redistricting Proposal
Consultant (Democrat Activist) Dave Heller will present new district maps for public comment
By Megan Barth, October 14, 2021 7:25 am
As reported by The Nevada Globe, the Clark County Commissioners, all Democrats, have commissioned Democrat activist Dave Heller to redraw district maps. This redistricting happens every 10 years in accordance with the census. In a September 1st statement issued by the U.S Department of Justice:
"Our goal this redistricting season is simple: to ensure that new maps for city councils, school boards, county commissions, state legislatures, Congressional house seats and more do not discriminate on the basis of race, color or membership in a protected language minority group," said Assistant Attorney General Kristen Clarke of the Justice Department's Civil Rights Division. "The Department of Justice is using every tool in our arsenal to protect the right to vote for all Americans and to ensure that officials comply with federal voting laws during the decennial redistricting cycle now underway. This official guidance helps jurisdictions comply with the Voting Rights Act when redrawing electoral maps to ensure that all people have an equal and fair opportunity to elect representatives of their choice." [Emphasis added]
In the last public meeting held on October 4th, Heller publicly admitted that the Commissioners wanted him to create two majority Latino communities. One public questioner named Tammy asked if the native American population would be appropriately represented. Mr. Heller pointed to a map and said, "I would ask you to help me make sure we maximize the native American population effect in this process. Tell me where they are and how to keep them together. I've tried to do that as I said, up here, with this cut and you can show me other places where they are. and if there are places where they've been divided in the past, I will do my very level best to make sure we don't divide them." [Emphasis added]
As the Globe has reported, Heller is not some non-partisan Poindexter who is drawing neutral maps. He is a Democratic activist whose firm, Main Street Communications, boasts, "Heller is one of the top political media consultants and campaign strategists in the Democratic Party. As president of Main Street Communications, an award-winning political media firm, Dave has compiled the best win-loss record in the Democratic Party helping clients win election to Congress."
Following the open Q&A, Dave Heller answered questions and spoke to those who remained. An activist from Silver State Voices came up to Heller. After the awkward "handshake or fist bump" that has become a sign of these sickly times, Heller said to him, indicating that they'd been in touch electronically in the past, "Good to meet you in person."
As a result of these public comments made by Heller, The Nevada Globe has filed an open records request with Clark County for any and all communications between Heller and the Commissioners and Heller, the Commissioners and Silver State Voices. We expect a response to our request next week and will report our findings.
The next meeting on October 19th, Heller will be presenting his drawings for public viewing and the Commissions consideration. There will also be a third and final meeting on November 2nd. More information for public participation as well as the viewing of Heller's maps can be found on the Clark County Government website.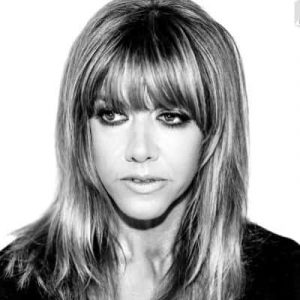 Latest posts by Megan Barth
(see all)