Exclusive: Redistricting Consultant Reveals How Politics and Race Shape District Lines
Dem Expert: 'I carve out this little piece of white'
By Megan Barth, October 5, 2021 9:03 am
Dave Heller is a Redistricting Consultant for a company with the anodyne name Main Street Communications. But the work these guys perform—redrawing the maps that are used to determine who holds power in the state—is anything but innocent.
Press play to hear a narrated version of this story, presented by AudioHopper.
Heller was hired by Clark County to help draw the maps that the County Commissioners will use to divvy up the new county commission districts.
But Heller is hardly some neutral statistician — he's a Democratic activist. According to Main Street's website, "Heller is one of the top political media consultants and campaign strategists in the Democratic Party. As president of Main Street Communications, an award-winning political media firm, Dave has compiled the best win-loss record in the Democratic Party helping clients win election to Congress." Heller's bio boast of "winning 9 out of 10 House races" in 2012. Interestingly, Heller has a slightly different bio under a slightly different company name—Main Street Redistricting.
At a meeting at the Clark County Government Center last night, I spoke to Heller about the process and he shared some surprisingly frank tricks of the trade, including how legislators lobby for "a solid line of red without this purple cutout here." Or more controversially, how map makers elevate the voices of those they believe ought to be "heard." According to Heller, it was very important to the commissioners that he create two districts that had a majority of Latinos.
Pointing at a map of Districts E and G, Heller told me, "These people right here (District G) are heavily white. These people in this little corner right here (District E) are more Latino. So because I'm trying to create this majority Latino district, I carve out this little piece of white. Cuz I'm trying to get as many Latino voice heard as possible. Make sense?"
The American public may not be fully aware of the immense power these map-makers wield over our lives. They determine, unilaterally it seems, that ethnic ties are more important than geographical boundaries. The determination that grouping all "Latino voices" in one odd-shaped district is more important to a state's well-being than, say, grouping all residents of a particular town is not some neutral point of view. It's a critically important decision that pits neighbor against neighbor and draws literal red lines down the middle of the street. If a Latino voter is encouraged to believe that living on the west side of Main Street will empower him politically while living on the east side of Main Street will subject him to the whims of "heavily white" voters, that voter may believe his interests are best served by aligning with other Latin voters who may live many miles away, rather than finding common ground with his "heavily white" neighbor across the street.
These decisions are not neutral and as Nevadans heard last night, they're not free from racial considerations. As shown in his presentation, one of the six rules for Clark County Redistricting is racial balance and minority opportunity (neither "packing" nor "cracking" of districts). When I asked about the difference between packing and cracking and if drawing districts to have a majority of Latinos was "packing," he replied that it wasn't.
At the meeting, one public questioner named Tammy asked if the native American population would be appropriately represented. Mr. Heller pointed to a map and said, "I would ask you to help me make sure we maximize the native American population effect in this process. Tell me where they are and how to keep them together. I've tried to do that as I said, up here, with this cut and you can show me other places where they are. and if there are places where they've been divided in the past, I will do my very level best to make sure we don't divide them."
Who are these consultants to determine that a voter's ethnic background should be the most important determining factor in placing that voter in a particular district?
Commissioners Tick Segerblom, William McCurdy II and James B. Gibson sat with the public and did not ask any questions or provide input.
Following the open Q&A, Dave Heller answered questions and spoke to those who remained.  An activist from Silver State Voices came up to Heller. After the awkward "handshake or fist bump" that has become a sign of these sickly times, Heller said to him, indicating that they'd been in touch electronically in the past, "Good to meet you in person."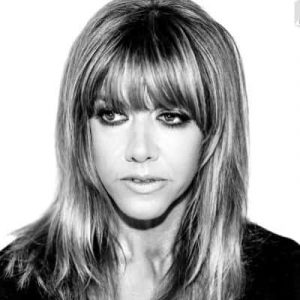 Latest posts by Megan Barth
(see all)