Another Girl Missing in Lyon County
Kelsie Dreher has no phone, money, or ID
By Robert Lauer, March 31, 2022 2:26 pm
Twenty-four hours ago, another woman, Kelsie Dreher, went missing in rural Lyon County, the same county where murder victim Naomi Irion was abducted from the local Walmart. On March 12, 2020, Naomi Irion, 18, was last seen inside her car outside a Walmart in Fernley, Nevada, according to the Lyon County Sheriff's Office. Surveillance video captured a man getting into the driver's seat of her car and leaving in an unknown direction with Irion in the passenger seat. It took the Lyon County Sheriff's office until March 15 to find Naomi's missing car in an industrial park about one mile from the Walmart. 
Naomi's alleged killer is currently in custody on charges of kidnapping. A witness tipped off investigators to a rural gravesite. Yesterday, the remains were identified as Irion's by the Washoe County Medical Examiner's Office. 
Dreher was arrested in Reno on February 11 where she lives with her husband and four year old child. She was charged with a felony for stealing over $650 in Lyon County. The Lyon County Sheriff's office transported her from the Washoe County jail to the Lyon County jail on Tuesday. Afterwards, Kelsie pled not guilty in court and the judge released her on her own recognizance. Kelsie has a drug addiction that may have contributed to her crime.
Kelsie Dreher's mom and husband are "worried sick and scared to death" about Kelsie, who was apparently dumped out on the street of the local Lyon County Jail with only 94 cents on her and 40 miles away from the nearest cab company. Her mom, Denise, says she has been missing since yesterday at 2:30 pm.
According to Denise, the Lyon County Sheriff's Office told her they could not do anything until Kelsie is missing for 24 hours. But, according to the FBI and as reported by ABC news, most abductees are in extreme danger and killed within the first 72 hours
ABC News reports: "Why the first 72 hours in a missing person's investigation are the most critical, according to criminology experts"
The countdown to finding a missing person begins the moment someone concerned for his or her well-being alerts law enforcement.

Investigators are essentially working against the clock, as with each passing hour decreases the likelihood that the subject will be found, according to criminology experts interviewed by ABC News.

As soon as police get a call reporting that someone is missing, they'll begin to evaluate whether the case even involves a missing person at all. Law enforcement then chooses how they will allocate resources to missing persons cases on a "case-by-case basis," Jeanis said.
The Globe spoke with the Lyon County Jail On Duty Sargent who said they don't have the resources to drive defendants back to Reno or Las Vegas when they are released from their jail. Reno is 71 miles from the Lyon County jail. 
Her mother Denise told the Globe:
She was released yesterday at 2:30 pm (in Lyon County). I am pissed because she was arrested in Reno on 2/11 and still has court dates on 4/21 in Reno, but she had charges out of Lyon County. So, on Tuesday they came and picked her up to take her to Lyon County and then the judge OR'd her yesterday–after bringing her to the middle of nowhere.  She was released at 2:30 and she has no phone, money, ID, clothes and has called no one for a ride. I am sick to my stomach. She is also an addict so I don't know if she is back in drugs that quick or if she is hurt or really missing.

I talked to her from the Washoe County Jail on Tuesday before they (Lyon County Sheriff's Office) picked her up. Her husband, who is watching their four year old baby in Reno, talked to her yesterday after she had seen the judge and knew she was being released and she was supposed to call him after she was released so he could pick her up.

I called the Lyon County Jail last night at midnight and the officer on duty said they don't take reports of missing persons until 24 hours has passed. She was very rude to me on the phone. The officer told me "we just shove them out the back door and then they are on their own".
The Globe served the Lyon County Sheriff's office with an open records request for the records related to the search of Naomi Irion. This is a developing story.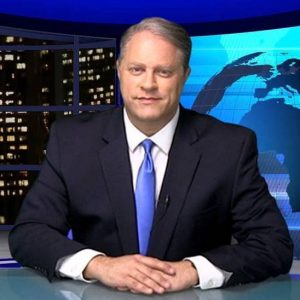 Latest posts by Robert Lauer
(see all)