Gov. Sisolak Follows California Attempt to 'Decarbonize' Freight Trucks
'Shifting toward zero emission vehicles will also help improve air quality for all Nevadans especially the most vulnerable'
By Megan Barth, March 31, 2022 5:18 pm
Quaking with excitement, Governor Steve Sisolak released a video outlining his "full speed ahead" mission to "decarbonize the transportation sector" by requiring all medium and heavy freight trucks to be electrically charged that enter and travel within Nevada. According to the Memorandum of Understanding (MOU), Gov. Sisolak has committed to work toward 100% of new medium and heavy-duty vehicle sales to be zero emission vehicles by 2050, with a target of 30% electric vehicle sales by 2030.
Sisolak stated:
"I am proud to sign Nevada onto this agreement to ensure the State is well positioned to respond to regulatory changes at the federal level and to move us closer to meeting our greenhouse gas emissions reduction goals. Shifting toward zero emission vehicles will also help improve air quality for all Nevadans especially the most vulnerable in historically marginalized areas where the impacts from air pollution are greatest."
A portion of the MOU states:
WHEREAS, electrification2 of the transportation sector is essential to achieve the GHG emission reductions needed to avoid the worst effects of climate change, and in conjunction with the introduction of low-NOx heavy duty trucks, to reduce harmful emissions of NOx, particulate matter, and toxic air contaminants that adversely impact public health;
WHEREAS, many of the Signatory States have adopted California's zero emission vehicle (ZEV) regulation and are signatories to a 2013 Governors' ZEV memorandum of understanding by which the states committed to collaborative action to accelerate consumer adoption of light duty electric vehicles through the formation of a Multi-State ZEV Task Force and the subsequent adoption and implementation of a ZEV Action Plan;
Within six months following execution of this MOU, the Task Force will develop a multi-state action plan to identify barriers and propose solutions to support widespread electrification of medium- and heavy-duty vehicles (Zero Emission Medium- and Heavy-Duty Vehicle Action Plan). In developing the Action Plan, the Task Force shall give consideration, as appropriate, to the need for:
• Financial vehicle and infrastructure incentives;
• Non-financial vehicle and infrastructure incentives;
• Actions to encourage public transit and public fleet zero emission MHDV deployment;
• Effective infrastructure deployment strategies;
• Funding sources and innovative financing models to support incentives and other marketenabling programs;
• Leveraging environmental and air quality benefits associated with adoption of the California Advanced Clean Trucks rule under Section 177 of the Clean Air Act;
• Coordinated outreach and education to public and private MHDV fleet managers;
• Utility actions to promote zero emission MHDVs, such as electric distribution system planning, beneficial rate design and investment in "make-ready" charging infrastructure;
• Measures to foster electric truck use in densely populated areas;
• Addressing vehicle weight restrictions that are barriers to zero emission MHDV deployment;
• Uniform standards and data collection requirements; and
• Any other initiative the Task Force deems appropriate.
Taking talking points from the White House, Sisolak further claims that that he is taking part in the "Clean Energy Revolution" but as always, there is more work to do.
As mentioned by the Governor, this work includes following the guidance of President Biden's "Justice 40 Initiative" which outlines, in part, aggressive, zero carbon emission goals: the immediate pause of oil and natural gas leases; eliminates fossil fuel subsidies, and relies solely on union labor to build infrastructure. In essence, it is the Green New Deal through executive action for the country and now, Nevada.
As Biden's economy has proven to be an expensive disaster for working class American's, we have witnessed Democrats on the campaign trail distance themselves from the administration and claim to be bipartisan.  Yet, Sisolak isn't distancing.  He is doubling down on progressive policies that redistribute wealth, reward the politically connected, and crush the middle class.
In a gubernatorial race that has shifted from lean Democrat to toss-up, Sisolak is mandating policies that a majority of polled Nevadans show the least concern, but feel the most pain. This pain in their pocketbooks could end Sisolak's executive authority and his unwavering allegiance to failing blue states like California.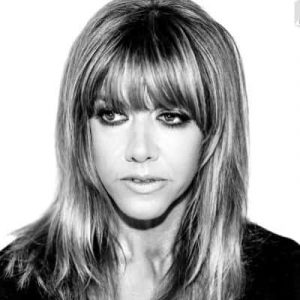 Latest posts by Megan Barth
(see all)