Governor Sisolak Ends State Employee Covid-19 Testing Program
Memo says employee testing program will end effective March 25th, 2022
By Megan Barth, March 23, 2022 10:48 am
Governor Steve Sisolak has officially ended the weekly Covid-19 testing program for unvaccinated state employees.
Per a memorandum shared with The Nevada Globe by a source:
When the state began its first of a kind vaccination or testing program, nearly 50 percent of the state workforce was testing weekly.  This meant that almost 10,000 tests were administered per week. Now less than 10 percent of the state workforce is testing, and positive cases have dropped significantly to less than one percent of the workforce. The employee/vaccination program was designed a a public safety measure to ensure the health of our workforce and it has achieved that result.

The employee testing program will end effective March 25th, 2022. To continue to protect each other's health and safety, we ask that employees, regardless of vaccination status continue to test when ill to rule out COVID and help contain any spread. Along with the sharp increase in vaccinations the state has seen a decline in both the number of employees with COVID and the severity of those needing treating. This coupled with the end of a formalized testing program lessens any need for a future surcharge on unvaccinated employees or their dependents. PEBP will be asking its board at its upcoming March meeting to consider the repeal of the surcharge scheduled to begin in July.

We thank you for your continued dedication and diligence during a very difficult two COVID surges.  It was because of your efforts in utilizing the tools of mitigation we were able as an organization to continue to weather the storm and serve Nevadans.
On March 24th, Nevadas Public Employee Benefits Program (PEBP) will make the decision on whether or not to implement a surcharge, which was to take effect on July 1, 2022.
As reported by The Globe, in December, Nevada was the first state to implement mandatory testing and insurance surcharges for unvaccinated state employees.
The board of Nevada's Public Employee Benefits Program (PEBP), which provides health and life insurance to approximately 70,000 people including state employees and their dependents, decided to start charging unvaccinated state employees and their dependents a monthly insurance surcharge for testing costs. Nevada is the first state to adopt such a policy for a state-employed workforce.

The board, overseen by Governor Steve Sisolak, believes that this policy will convince the estimated 5,000 unvaccinated employees and their dependents to line up for the shots and boosters. This decision will also impact the 1,250 Nevada System of Higher Education employees.
Yet, only six weeks ago, on February 7th, the testing mandate was implemented. The University of Nevada Reno, however, did not begin mandatory testing until February 28th. Although the mandate ends on March 25th, our source received 10 "free" testing kits yesterday. Our source represents only one of an estimated 6,250 employees, or 62,500 kits that will be needlessly wasted.
In addition, our source stated, "it is common sense that a drop in testing would yield a drop in positive cases. This is what should have been the foundation since the beginning. We should have never tested asymptomatic people."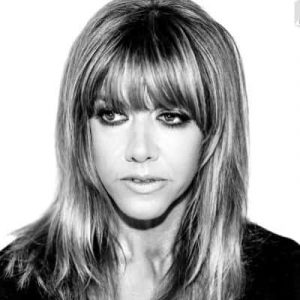 Latest posts by Megan Barth
(see all)