Free Press? Not at the Keystone Gubernatorial Debate
Media banned from debate featuring five GOP candidates for Nevada Leader
By Megan Barth, March 23, 2022 2:25 pm
This morning, Keystone Corporation hosted a gubernatorial debate featuring five of the 15 GOP candidates for Nevada Governor. The candidates on the debate stage were former U.S. Senator Dean Heller, Clark County Sheriff Joe Lombardo, Reno Attorney Joey Gilbert, businessman Guy Nohra and North Las Vegas Mayor John Lee.
Upon arriving at the Orleans Hotel and Casino for the debate, I was told that I could not cover the event unless I shelled out $150 at the door. Charging members of the press to cover a political event is antithetical to a "free press," so I declined. It is my understanding, per a Keystone board member, that The Nevada Independent did pay to attend and reporter Sean Golonka covered the event on that publication's behalf.
It is also my understanding, as conveyed to me by two board members, that Keystone didn't want press to attend in case something "blew up." As an independent organization, the non-profit Keystone can determine and set the rules. However, in a highly visible race with numerous candidates vying to be the next Governor of Nevada, it is crucial for the press to cover a debate and report back to Nevadans who are suffering from inflation, unemployment, failing schools, and two years of Governor Sisolak's emergency powers—which caused massive unemployment, small-business, church and school closures, and mental and physical distress.
The idea that someone vying to lead a complex and growing state is too frail to handle questions from the press or whatever constitutes "blowing up" is laughable. The Globe has certainly criticized the current governor from time to time, but anyone who saw the video of Gov. Sisolak being threatened with violence would agree that he handled himself with toughness and resolve—qualities that Nevadans deserve to know exist in his challengers.
Barred from attending, I grabbed a coffee and waited for the doors to open in order to talk to the attendees and take some photos.
A who's who of Nevada politics–candidates, elected officials, GOP donors, and business owners were in attendance. I asked many of them who had won the debate, and a majority of them said that Reno attorney Joey Gilbert knocked it out of the park when he offered solutions to fix Nevada's education system. "He closed strong," many of them said.
I grabbed a minute with Gilbert to share this feedback and ask him about his performance. He told me that he was extremely happy with the response and the opportunity to debate. When Michelle Fiore bowed out of the Governor's race to run for State Treasurer, he was invited to attend in her absence.
"Up until now, I had been iced out from meeting this group," Gilbert told the Nevada Globe. "But, after the debate, many of the attendees came up to me and handed me their business cards. I didn't know every answer to all the questions–like when it came to infrastructure and transportation. But as the next CEO of Nevada, I will hire the best people to advise me on those issues and fix Nevada."
Another attendee told me they were pleased to hear the Sheriff Joe Lombardo was for school choice, a position, this person maintained, had not been supported by Lombardo in the past.
According to many people I spoke to, Heller didn't stay on topic and didn't answer the questions that were asked. An example of this can be found in Golonka's tweet:
Q: What's your plan to improve educational achievement? What do you believe is the proper role of the governor in education?

Heller takes this question as an opportunity to attack welfare and high inflation.

"They just printed another trillion and a half [dollars] last week."

— Sean Golonka (@s_golonka) March 23, 2022
Dr. Fred Simon, candidate for Governor, but not invited on the debate stage, said "All the candidates want more development. We don't need more development. How do you like all the traffic?  There is no line between Las Vegas and Henderson anymore. We just keep building with no plan on how to sustain it. It's ridiculous!
We are short of hospitals, doctors, and nurses. We don't have a state water plan, a state land plan and state energy plan. Where are the 10-20 year plans for all of this development? We need to take care of the businesses we have that suffered during the pandemic and we need to take care of Nevadans.  I am the citizen candidate and that is what I promise to do."
U.S. Senate candidate Captain Sam Brown was also in attendance, but I didn't get a chance to speak with him. I have been asking his campaign for an interview, but have so far not received a response. I learned today from an attendee that his campaign believes that the publishers of The Nevada Globe hosted a fundraiser for his opponent Adam Laxalt. That rumor is false. The Nevada Globe has made no contributions to any candidate and will not be doing so.
What I can also say is that Brown should do an interview with The Globe. A free press also provides free publicity, and that is something all candidates need in order to raise money and reach voters. My offer still stands, even though my numerous requests have gone unanswered.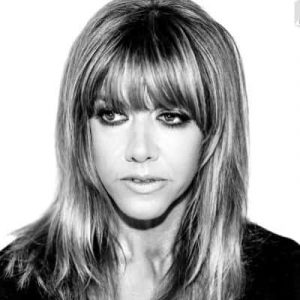 Latest posts by Megan Barth
(see all)