GOP Candidate Joey Gilbert Swings at Gov. Sisolak in Globe Interview
Gilbert: 'Sisolak is a menace and a sick, disgusting human being'
By Megan Barth, February 3, 2022 2:40 pm
In an interview with The Globe, Reno lawyer, former professional boxer, and gubernatorial candidate, Joey Gilbert, described himself as a "hard-nosed kid who is never going to quit." As a newcomer to politics, he relies on his tenacity, smarts, boxing and military training and never-quit attitude to win the primary against his challengers and make it to the final round to deliver a KO to Governor Steve Sisolak.
Gilbert said his "line in the sand" that pushed him to run against Sisolak was the governor's handling of the pandemic. Watching his father, mother, and others successfully and quickly recover from Covid using Hydroxychloroquine (HCQ) when the Governor tried to ban the prescription–was a "malicious and depraved act", according to Gilbert.
"I was hired by the Nevada Osteopathic Medical Association (NOMA), an association of about 300 physicians, and I sued the Governor. Although I didn't get an injunction, I prevented the Governor from extending his ban on HCQ.

The Governor and his Board of Pharmacy continued to make it difficult for Nevadans to get it and resulted in hundreds, if not thousands, of deaths, which is why he is a disgusting human being.

The studies on HCQ are unbelievable. People should have access to the treatments they need. This is America. Even Dr. Fauci said this was a wonder drug and called it a vaccine. What changed?

This pandemic exposed the underbelly of politics and education–it is dirty and corrupt and that is what caused me to run for Governor. That was my line in the sand. There is a concerted effort by blue-state governors to ban effective treatments like HCQ and monoclonal antibodies. Sisolak is a menace and a disgusting, sick human being. What Sisolak has done to the state and to Nevadans is depraved, malicious and unfair.

I also couldn't understand why and didn't think it was fair that the casinos, big-box stores, liquor stores, and dispensaries were open while churches were closed. So, I sued the Governor, along with Sigal Chattah, and although we lost in Federal Court, we won in the 9th circuit and churches opened right before Christmas.

With that win, my phone started ringing with people asking me to run for governor."
Born on the outskirts of Chicago, he moved to Sparks with his family and later settled in Southwest Reno on a small ranch with his parents. It was his job, at an early age, to take care of the ranch. During the summers, he would return to Cicero, IL and work in his grandfather's pizza parlor. He graduated from UNR as an English Literature major, with a minor in Italian and foreign relations. He was a three-time collegiate national champion, four-time All American champion, and the Nevada Golden Glove super-middleweight champion. Through his training, he met one of his mentors, Judge Mills Lane, who convinced him to join the military and become a lawyer as Gilbert "had the mindset for it."
Following his mentors advice and in his dad's footsteps, a retired Lt. Col, in the Marine Corps, Gilbert enlisted in the Air National Guard and applied for law school, attending Thomas Jefferson Law School in San Diego and won his first professional boxing match a month before he graduated. Gilbert served out his time in the Air National Guard on Individual Ready Reserve.
Instead of interning with a law firm, he went to Mexico City for two summers and trained at Pancho Rosales and "learned to fight even better and got the experience I needed to be a successful pro." Picking up his gloves, he moved to Las Vegas, tracked down Sylvester Stallone after a big fight at the Mandalay Bay, gave him his resume and quick sales pitch, and landed a spot on The Contender. "I made it to the end and was a "fan favorite", Gilbert said. His last fight as a pro, he fought seven rounds with a broken nose. He hung up his professional gloves in 2011 to be "the best lawyer in Reno and be the best Dad I could be" adding, "never in a million years did I think I would be involved in politics. When my daughter came into the world, it changed everything."
Now that Gilbert has entered the political ring, he vows to keep fighting, without gloves, as a "change agent with moral courage who will lead this state."
"After seeing a total break down in this state, I was not impressed. I am a father– first and foremost. I am a fighter and a successful businessman and entrepreneur. Government is a big business with the people's money. The last thing we need is  another politician running this state with all the problem we have here in Nevada. It's like Sisolak has fallen and bumped his head. I am the best suited to beat Sisolak. There is a right time for the right person and I am that person–a fighter with courage. The mama bears, working moms, and soccer moms are behind Joey Gilbert. The people are behind Joey Gilbert because they know I am behind them.

We just need someone to stand up and fight for the people. I am a unifier and I get things done. The number one thing is that I understand the difference between cause and effect. You need a businessman who isn't beholden to special interests. I am the Director of Strategy for America's Front Line Doctors. I am the smartest candidate in the state on Covid. I am the only one who has been in the trenches the last 22 months fighting everyday."
'Tis the season for opposition research, and a quick Twitter search shows that Gilbert has been accused of donating to Democrats and providing legal assistance to undocumented immigrants.
And then promptly attacked us as being tied to liberals — odd, since we are not the ones caught giving donations to socialists!

Typical RINO speaking out both side of the mouth! pic.twitter.com/jQcEwO4lxf

— NetworkinVegas.com (@Networkinvegas) January 26, 2022
Gilbert explained:
"Number one, I was donating to folks as a lawyer; I contributed to both sides of the aisle. Democrats come in all shapes and sizes. I am a proven constitutional conservative. Aaron Ford was working on criminal justice reform. He agreed not to carry forward a sanctuary state bill in the Legislature. I gave more money to Wes Duncan at that time. I went to events to talk to him, to talk with Ford, and many candidates about many issues.

I talked to Tick Segerblom and gave him a small amount of money as he was leading the coalition to regulate cannabis like alcohol.  I was involved in a couple dispensaries at that time and a vertically integrated cannabis company. Did I ever think Tick would push vaccine and mask mandates? Never in a million years.

Every time I file a lawsuit, I am suing Aaron Ford. In hindsight, I would have never done it knowing what I know today and I would never give them another penny.

Number two, I am a bar-certified attorney. We have a small immigration department. We have not had an immigration attorney for more than a year. We don't do asylum cases. We did one in three years for a gay Pakistani man who feared for his life if he was sent back to Pakistan. We work with people who have work visas. We work with people who are here lawfully. Anyone who is hiring an immigration attorney is likely someone who is working with legal paperwork. I help legal immigrants who are following the law and give them fair and just representation. I stand against illegal immigration because illegal immigrants are jumping the line and passing my clients who have done it the right way."

The Joey Gilbert Campaign and @joeygilbertinc are feverishly trying to scrub his law firms website and the internet of proof he helped illegals and tipped them off to ICE raids for years — This page is still cached on Google where Gilbert tells illegals how to avoid ICE raids! pic.twitter.com/tRaozbgwvB

— NetworkinVegas.com (@Networkinvegas) February 2, 2022
When asked about his interest in politics, prior to his run for governor, Gilbert stated:
"I remember being in law school and listening to George Bush talking about fixing immigration. It's still not fixed. I wasn't active politically until Obama came in and thought he was an embarrassment on the world stage and that is when I started paying attention. But, I was busy in law school and fighting at the time.

I was always a Donald Trump fan for his business sense. When Trump did a rally at the Nugget in Reno, I went and listened to him. It's the first time I heard about the forgotten man and woman, America First, and the problems with illegal immigration. I liked his no-nonsense businessman approach and became a supporter early on. I supported him in spite of the personal and professional blowback. Yes, there are some things he said that made me shake my head, but I was never really political until Trump. I opened for him and Pence at another rally and I scrapped for them everyday.

Dean Heller blew the deal with Trump. I was fighting tooth and nail for Trump with my personal and professional reputation at stake while Nevada politicians were being led by focus groups."
Gilbert's issues are "American issues" when it comes the economy, the education system, and ensuring security and safety for all Nevadans. He aligns these issues with his priorities he will have on his first day in office.
Quoting Abraham Lincoln, Gilbert said, "the philosophy of the school room in one generation will be the philosophy of government in the next", adding:
"We must fix our schools. In one sense, it's the only issue as it effects all the other issues. I see this as one of the most important jobs as the governor. The cause is no competition; the effect is the worst schools. We must fund universal vouchers for parents and I will fight for that until I can get that passed. We must cut one out of every three administrators. There are too many levels in the bureaucracy and it's not working for the parents or the kids. We must implement functional literacy tests and scrap credit recovery and restorative discipline. I will assign a major task force to address our schools and fix Nevada's failing education system. There must be excellence and excellence in anything is understanding and mastering the fundamentals.

I will end the Covid mandates and the Covid insanity. No governor should ever forcefully mask kids, force vaccinations, or deny doctors the ability to prescribe medication. This is America. I will bring an end to the emergency powers that Sisolak refuses to give up and remove the mandates he imposed on private and public businesses. If a business still wants to enforce the mandates, then the business will have to accept the liability.

The economy is being dragged own by these mandates and so is our education system. What are we supposed to tell companies that want to move here? Right now, it's 'Come to Nevada an we promise you the least educated work force.' We must fix education in order to diverse the economy outside of the casino and mining industries.

Nevada has the highest unemployment and inflation. We can follow Ron DeSantis' lead by lowering the cost of gas and goods by using some of the federal money to reduce the cost of inflation. Nevada got the second largest amount of federal relief dollars. Where did this money go?

Lastly, we must enforce the law and fund the police. Look at Lombardo. Crime is twice the national average. There is a 30% spike in carjackings. Clark County is number two and Nevada number five for human trafficking, and this is the guy who wants to be our next governor?

One more thing: Voter ID and getting rid of machines and mail-in ballots. We need to have free and fair elections. I don't believe we had an honest election. I believe there were massive voter integrity issues. The Democrats were complaining about the 2016 election, and over night Nevada Democrats and Sisolak changed our voting laws.

The only way to clean up everything is fair and free elections. 2020 is in the rear view mirror. We need to have all freedom-loving Americans who believe in this country to get out and vote, and I believe if that happens, we will have no problem defeating these guys."
Summing up his credentials as a political outsider, Gilbert stressed, "No one has my energy, tenacity and my willingness to lay it all down. I have been fighting, everyday, for 22 months. I would love the opportunity to be the next CEO of Nevada. I am confident because I am prepared."
Editors note:  After this interview was published, Mr. Gilbert got in touch with The Globe to clarify his remarks about immigration: "The immigration part got all sideways; I was simply trying to say that folks who are hiring an attorney are trying to do things the right way and do things lawfully and legally, not that everybody working or in the country or hiring us is here lawfully or legally. Key takeaway is that those who are seeking legal counsel are trying to do the right thing and are following the legal process, which is why they are coming to a law firm."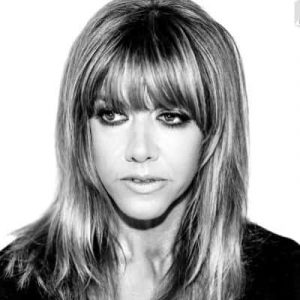 Latest posts by Megan Barth
(see all)