Nevada Gubernatorial Candidate Joey Gilbert Raises $200K
Gilbert: 'Please underestimate me and watch what happens'
By Robert Lauer, January 14, 2022 3:09 pm
Reno lawyer and retired professional boxer, Joey Gilbert, has officially raised a total of $201,429.54 for his gubernatorial campaign. Of that total, Gilbert has spent $80,445.83 and has $120,983.71 cash on hand.
Gilbert announced his candidacy after successfully winning a case against Sisolak, et al. in December 2020 before the 9th Circuit Court of Appeals, Calvary Chapel Lone Mountain V. Sisolak, Ford, et al.
Over the course of the pandemic, Gilbert has filed several lawsuits against Sisolak challenging his authority on a host of COVID 19 related issues–including mask mandates for school children, and has been retained by White Pine County to explore a lawsuit aimed at challenging Sisolak's ongoing state of emergency.
Gilbert has attracted and built a grass roots following around the state, but as a first time candidate with limited experience, his fundraising efforts have came up short.
In comparison, Clark County Sheriff Joe Lombardo broke state records raising over $3.1 million. Governor Sisolak's last filing on Jan 13, 2021 stated he had $4,531,746.96 cash on hand. To date, these are the only gubernatorial candidate reports on file.
Gilbert told The Globe:
"I am so proud of the hundreds of small donations we received from hard-working families in Nevada. Big corporate interests may own my opponent, but clearly my loyalty remains with the people who have suffered under Sisolak and Lombardo's Medical tyranny.

During this time as a private citizen, I am the only one, from the jump, who filed lawsuits –along with Sigal Chattah, to provide Nevadans with access to early treatment medications like hydroxychloroquine, get are churches open, which we did, get our kids back in school and back in their sports, and represented nearly 2 dozen businesses pro bono against OSHA and won.

This is a 12 round championship title fight and we're just in the first couple rounds; I will win this epic battle by TKO or KO in the later rounds. Please underestimate me and watch what happens."
Correction: At the time of this report on January 14th, the C&E reported $200k, but was amended on January 15th to $325,000. The link above reflects the updated report.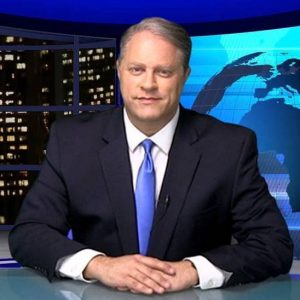 Latest posts by Robert Lauer
(see all)