Sen. Jacky Rosen Requests Comprehensive Review of Pahrump ICE Facility
Senator calls issues 'deeply concerning'
By Megan Barth, January 14, 2022 11:00 am
In a letter to the Department of Homeland Security (DHS), Sen. Jacky Rosen requested a "comprehensive review" of Nevada's Immigration and Custom Enforcement's detainment center located in Pahrump. The letter cites reports of improper transfer, inadequate Covid safety protocols, improper legal notification and protection of attorney-client privileges, and other Constitutional violations. The senator says the issues are "deeply concerning" and are obstructing the rights of its detainees and their paths to freedom.
Reportedly, the detention center has required attorneys to meet with their clients in public areas, including the front lobby where their conversations may not remain private or confidential. Rosen also states the center is not properly notifying the detainee's attorney when transferred to another facility ad that detainees "lack sufficient access to counsel."
Allegations within the letter include that attorneys have faced "significant communication challenges" with facility staff when attempting to schedule meetings with their clients.
Additional allegations claim some detainees may have even been denied accommodations for their disabilities.
ICE leases the facility from CoreCivic, a privately-held company, who has partnered with the federal government for three decades and provides facilities and maintenance "while the partner manages daily operations."
As reported by the Pahrump Valley Times:
"Nevada Southern Detention Center is operated by CoreCivic, a private company formerly known as Corrections Corp. of America, which is one of the largest owners of correctional and detention facilities in the U.S.

"CoreCivic is firmly committed to providing those in our care with access to counsel and access to courts, and this commitment is part of our Human Rights Policy," Ryan Gustin, director of public affairs for the company, told the Pahrump Valley Times on Thursday. "Our facility has not received any complaints or grievances from detainees or attorneys about legal access issues. We do not have a role in, nor any influence over the legal process."

In September 2020, Sen. Catherine Cortez Masto (D-Nevada) toured the private detention center in Pahrump following a lawsuit filed by 25 detainees who cited coronavirus-related safety concerns. Her visit came just months after crowded and unsanitary conditions at the detention center led to one of the worst outbreaks of COVID-19 cases in Nye County.

Cortez Masto said in September 2020 that the facility appeared 'clean,' but she remained unsatisfied with the overall treatment of migrants by the federal immigration system."
According to the Nevada Current, "Tuesday's letter was not the first time Rosen has spoken out about CoreCivic's Pahrump detention center. In January 2020, Rosen and Sen. Catherine Cortez Masto sent a joint letter to Homeland Security and the Office of Inspector General asking for an investigation after Vice News reported a senior employee at the facility was active on a neo-Nazi website and expressed interest in starting a white supremacist group."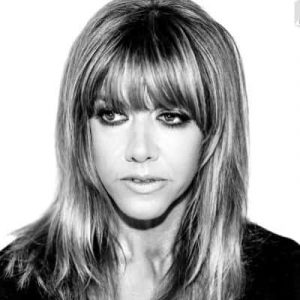 Latest posts by Megan Barth
(see all)