Sen. Catherine Cortez Masto Notches $3.3 Million in Q4
Hefty haul leaves incumbent with eye-popping $10.4 million cash on hand
By Megan Barth, January 10, 2022 5:03 pm
Today, Sen. Catherine Cortez Masto's  office reported her reelection campaign had raised an impressive $3.3 million in the fourth quarter of 2021 and now has $10.4 million cash on hand.
According to Open Secrets, Cortez Masto received almost 4/5 of her donations from out-of-state donors in the first three months of 2021: "Masto has raised $2.3 million in the first quarter of 2021. Out-of-state donors accounted for 79 percent of Cortez Masto's total. The first-term senator is urging Facebook users in larger states like California and New York to 'take action to fight GOP voter suppression' by signing petitions that give Cortez Masto's campaign the contact information of potential Democratic donors."
As reported by The Globe, Sen. Catherine Cortez Masto has experienced success outside the state. She's raked in Hollywood cash and zoomed to a wealthy Massachusetts suburb to virtually fundraise.
During the fourth quarter of 2021, 43,000 individuals made donations for a total of 106,000 individual contributions last year.
As reported by the Las Vegas Sun:
"Cortez Masto ranked No.6 in fundraising last year among candidates running for federal office in 2022.

Sen. Raphael Warnock, D-GA, ranked first with $44.2 million, followed by Sen. Timothy Scott, R-SC, at $31 million, Sen. Chuck Schumer, D-N.Y., at $29.7 million, Sen. Marco Rubio, R-FL, at $19.1 million and Sen. Mark Kelly, D-Ariz., at $18.6 million, according to the Federal Election Commission."

'With thousands of Nevadans working to reelect her, Senator Cortez Masto's campaign will have the support necessary to reach every community across Nevada and win in November,' Tyler Langdon, the campaign's financial director, said in a statement."
This influx of cash comes amid polling showing Masto trailing leading challenger Adam Laxalt by four points in the polls and the Cook Political Report has shifted its rating for Nevada's Senate Race from 'Leans Democrat' to 'Toss-up.'
As her Senate campaign kicks into gear, it is likely high-profile Hollywood donors and other wealthy out-of-state donors will again support her run for re-election, particularly because her re-election is necessary for Democrats to keep control of the Senate.
Of course, it is not unusual for candidates to court wealthy, out-of-state donors. But Hollywood money brings a special glamor — and stigma — all its own. Nevada voters will either reject or be influenced by the influx of coastal cash. But that money comes with a price. If Laxalt or Brown tries to paint Cortez Masto as an out-of-touch pol whose values are more aligned with the Hollywood elite, their claims are now verified by the FEC.
Fourth-quarter fundraising numbers for Republican candidates Adam Laxalt and Sam Brown have yet to be released.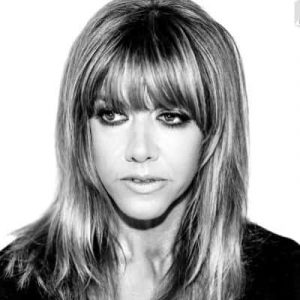 Latest posts by Megan Barth
(see all)