Pro Catherine Cortez Masto Ad Gets Two Pinnochios From Washington Post
WaPo: 'This ad takes a sudden turn into deceptive territory'
By Megan Barth, December 16, 2021 3:54 pm
In the following ad produced by Majority Forward, a C4 aligned with Sen. Chuck Schumer, Nevadans are told that Sen. Catherine Cortez Masto has lowered costs for health care premiums, prescription drugs, utility bills, and cuts taxes for working families:
The Washington Post disagrees:
"Blink and you'll miss it: This ad takes a sudden turn into deceptive territory between the second and third sentences.
The 30-second spot is bankrolled by Majority Forward, a political advocacy group aligned with Senate Majority Leader Charles E. Schumer (D-N.Y.) that is not required to disclose its donors.

Our beef is simple: The ad conflates two separate bills anchoring President Biden's agenda. One has passed; the other hasn't. One was bipartisan; the other has no Republican support.
Sen. Catherine Cortez Masto (D-Nev.) is up for reelection next year in a state Biden won by two percentage points in 2020…

We wavered between Two and Three Pinocchios because of the confused picture in the Nevada ad.

Whether or not Majority Forward intended to deceive viewers, the effect is the same. Viewers easily could take away from this ad that Cortez Masto's vote on the infrastructure bill lowers prescription drug costs and health-care premiums.

Neither of those policies is in the infrastructure law. They're included in a separate bill that hasn't been enacted: Build Back Better.
Majority Forward says the ad was referencing a law Cortez Masto co-sponsored, the Know the Lowest Price Act, but no available evidence shows it has had an effect in lowering drug prices. The group says the American Rescue Plan, which the senator supported, lowered health-care premiums. Experts agree on that score."
In response to complaints, the Elias Law Group, representing Majority Forward, sent a letter on December 14th to the station manager at KVVU defending the ad. The Globe received a copy of this letter from a trusted source.  In the letter, the Elias Group claims:
"Senator Cortez Masto has worked across the aisle to try to pass legislation to lower healthcare and prescription costs. The fact that her work has not yet resulted in a bill that has been enacted into law does not mean her work does not count, or even that it was in vain."
"Senator Cortez Masto has also worked hard to try to get bipartisan support for this legislation. As Senator Cortez Masto stated in her press release regarding the bill: "Congress must work together in a bipartisan way to ensure that seniors in Nevada, and across the country, can afford the medications they need."
"The ad describes a series of bills, some of which have not yet passed."
On December 15th, Sen. Cortez-Masto issued a press release defending her legislative actions to reduce healthcare costs for Nevadans.
This wouldn't be the first time an ad for Cortez Masto has been pulled from the Nevada airwaves.
As reported by The Globe:
"Chuck Schumer's Senate Majority PAC (SMP). SMP placed its first ad buy of the election cycle in Nevada, spending $764,000 to support Cortez Masto and rip Adam Laxalt. The "Standing in the Way" ad only ran a week on one Nevada TV station, KTVN.
The 'defamatory' and 'false' ad praised Cortez Masto and suggested her likely challenger, Republican Adam Laxalt, opposed the child tax credit for working families, any federal funding or relief for Nevada's economy, and claimed Laxalt was against lowering prescription costs for seniors on Medicare.
In a rare move, KTVN pulled the ad from its airwaves yesterday, October 27, in response to a National Republican Senatorial Committee (NRSC) memo to the station manager that cites 'SMP PAC's false advertisement defaming Adam Laxalt and threatened legal action. Ironically, KTVN itself is cited as a source in the SMP spot, regarding Laxalt's alleged opposition to an expanded child tax credit."
Hard work is rewarded with results. The results of Sen. Cortez Masto's work has yet to be realized by Nevadan's. The Build Back Better Act, supported and cited by Sen. Cortez Masto, was just killed by Democratic Sen. Joe Manchin.
According to Yahoo! News: "Democratic senators say it now looks highly unlikely that Biden's climate and social spending package will get a vote before Christmas, though Senate Majority Leader Charles Schumer (D-N.Y.) hasn't yet announced a decision on pushing the massive bill into 2022."
Therefore, any claims that Sen. Cortez Masto, the Elias Group, or Majority Forward were making were at best speculative, or at worse, as The Washington Post charges, deceptive.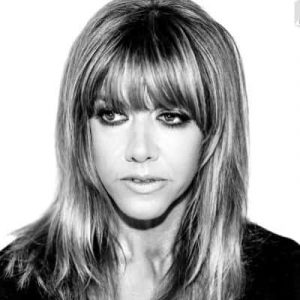 Latest posts by Megan Barth
(see all)