Rep Dina Titus: "I got totally f*cked" by the Nevada Democratic Legislature
'The choice by the Legislature will have consequences for future cycles'
By Megan Barth, December 16, 2021 4:18 pm
Yikes!
At the 33rd special legislative session, The Globe reported that "Everyone hates their maps." But in a town hall meeting this week with AFL-CIO, Rep. Titus took it one step further. The plain-spoken Congresswoman dropped an f-bomb as she reacted to her new district with anger and contempt. Not only does she hate the maps, she blames her fellow Democratic colleagues for destroying three Democratic congressional seats through legislative redistricting, including her district, CD-1.
As reported by the Nevada Current:
"I totally got fucked by the Legislature on my district," she said. "I'm sorry to say it like that, but I don't know any other way to say it."

Titus was referring to a shift of Democrats away from the first congressional district, historically an ironclad safe seat for Democrats, in order to strengthen their position in the state's two swing districts.

She warned the three congressional seats held by Nevada Democrats are now at risk of turning Republican during the 2022 election cycle, under the new maps approved by the state lawmakers and the governor last month.

"You read that the Republicans are using gerrymandering to cut out Democratic seats, but they didn't have to in this state," she said. "We did it to ourselves."

Titus said that the Democratic Congressional Campaign Committee "were stunned" by the decision.

"They couldn't believe a Democratic Legislature and governor would do this to themselves," she said. "They could have created two safe seats for themselves and one swing. That would have been smart. (U.S. Rep.) Steven (Horsford) and mine and then a swing. No no, we have to have three that are very likely going down."

She said redrawing her district "would have been worth it" if it created two other safe districts, but instead lawmakers created "three, competitive, risky districts."

When asked about conversations with Democratic leadership about redistricting, Titus said she "tried to be part of the process when they were doing it, but they just didn't want to hear it."

"The consultants had a plan, and that was the plan they were going to go forward with," she added.
Titus has already come under fire from the Nevada Democratic Party. Characterizing Titus as "too comfortable," the state party has promoted and positioned Amy Vilela as her progressive primary challenger. Her likely Republican challenger, Carolina Serrano has been dubbed as a "woman to watch." In an interview with The Globe, Serrano said, "Trump had the right policies for independents and even moderate Democrats, but the media attacked him and influenced voters.  As time goes on, Biden and the Democrats aren't going to slow down. They are going full steam ahead and the Virginia race really showed me, and the country, that if you have the right message you can get a big swing. My district changed and now has less latinos due to redistricting, but is only a plus four for Democrats.  Latinos are persuadable voters. They aren't married to one specific party."
Hispanics may turn out, but they may turn out for Republicans. As we reported, Latinos are saying adios to the Democratic party. In an essay expressing great concern about the phenomenon in The Liberal Patriot, Ruy Teixeira claims, "It's not as bad as you think, it's worse."
At the town hall, Titus confirmed that Democrats are vulnerable: "'Republicans are going to turn out, and they are excited," she said. 'Democrats are kind of 'meh, I have to pay more gas prices.' Hispanics aren't going to want to turn out if we don't get something for immigration. I mean, why would they?'"
In the words of Rep. Dina Titus, and as indicated by the shift in Latino voters, Democrats are doing it to themselves.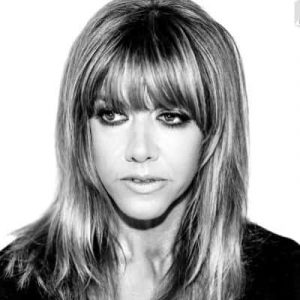 Latest posts by Megan Barth
(see all)