Sunday Night of the Special Session: Democrats Release Revised Redistricting Maps
Everyone hates their maps
By Megan Barth, November 15, 2021 5:51 pm
Around halftime of the Raiders-Chiefs game, Democrats released their 'revised' redistricting maps in Senate Bill 1 (SB1) for Nevada's elections. Democrats then took a beating even worse than the Raiders. 
After much dissent from progressive activists, the ACLU, and Republicans, revisions were made. However, it's safe to say that no one likes the maps except for the Senate and Assembly Democrats. Many Republicans on Twitter referred to SB1 as political engineering.
Assm. Jill Tolles claimed that her district (AD25) was "carved up like a Thanksgiving Turkey" where Democrats have redrawn her district from a +6 Republican district to a near +4 Democrat district. 
Assm. Heidi Gansert made the case that Reno was "severed" and Reno and Washoe County voters are being disenfranchised. Due to SB1, Gansert claims that Senate District 15 (SD15) has been "artificially engineered:"
Reno and Washoe County voters are being disenfranchised.
The Majority maps sever large portions of west Reno to artificially engineer SD15 to a super majority Democrat district. The carved out section of Reno was added to SD14 that stretches to Elko County – 278 miles! #nvleg https://t.co/2JYuD8q3tg

— Heidi Gansert (@HeidiGansert) November 13, 2021
The Nevada Assembly Republican Caucus released this video which highlights another point of contention: the Democratic majority refuses to provide the name of the consultants or agency that drew their maps:
NV Dems didn't see their maps until a week ago dictated to them by ???

Lots of questions, no answers.

They are selling out our state & communities for a decade of political power in a swing state. Not a single person spoke during support.

Everyone hates their maps#nvleg #sb1 pic.twitter.com/LIDs1ogiYr

— Nevada Assembly Republican Caucus (@NVGOPAssembly) November 15, 2021
Today, the Assembly Redistricting Committee reconvened and passed SB1 on party lines.  Steve Sebelius called out the obvious lack of support for SB1 in a tweet:
Hmmm. Usually, the playbook for a Ram & Jam™ calls for the Rammers and Jammers to have Astroturf testimony in support. But nobody testified for the Democratic redistricting plan. Did somebody forget that part? Did they take that page out of the book? WHAT IS HAPPENING?

— Steve Sebelius (@SteveSebelius) November 15, 2021
In separate statements, Senator James Settlemeyer and Assm. Robin Titus assailed the Democratic majority:
"Hardly anyone spoke in support of the Democratic redistricting plan during today's hearing. No matter how you look at it, Republicans have produced a much better set of maps than Democrats," said Republican Senate Leader James Settelmeyer. "The minority plan has less deviation and is more accurate, increases political competitiveness, diversity, and maintains compact geography. Democrats only make up 34 percent of the voting population but are egregiously railroading through redistricting maps that guarantee them 60 percent of seats violating equal representation of non- Democrats. A four percent advantage in voter registration is not grounds for super-majorities in both chambers."
"Once again, Democrats have attempted to shut Republicans out of the legislative process," said Assembly Republican Leader Dr. Robin Titus. "We saw this during the 2021 legislative session which proved to be one of the most partisan sessions in Nevada history and we are seeing it again in the 33rd Special Session where Democrats have adopted a set of rules that will not allow Republicans to submit any bills or even any amendments. Democrats continue to trample on the legislative process and silence the nearly two-thirds of Nevadans who are not registered Democrats and have no representation in this process. Nevadans are being denied the ability to choose their elected officials, instead elected officials are drawing maps to pick their voters."
Due to the fact Republicans are in the minority in the legislature, it is of no surprise that the Democratic majority will "ram this through", but as reported by The Globe, the Nevada Democratic party is reportedly split between the progressive Bernie Sanders faction and the Harry Reid wing establishment.
Battle Born Progress, a progressive, activist group who calls for defunding the police, CRT in K-12, and supportsCatherine Cortez Masto calls out the Democratic majority:
Kinda wild to move a bill with no support and bipartisan opposition… but that's what the #NVleg Assembly Select Committee just did on a party-line vote 🙄 #NVRedistricting pic.twitter.com/wuQ6pY5Yfz

— Battle Born Progress (@BattleBornProg) November 15, 2021
Kinda wild, indeed. It is bound to get a little more wild–in the courtroom. Republicans intend on filing a lawsuit upon the bills passage, setting the stage for another battle in the Battle Born state during an election year–a year where Democrats in Nevada drew better plans to win elections by dividing the electorate.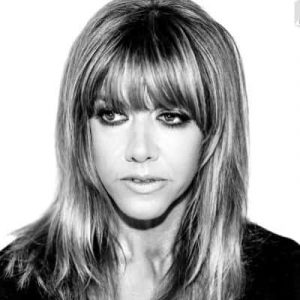 Latest posts by Megan Barth
(see all)