Despite Activist and GOP Pushback, Redistricting Maps Pass On Party Line Vote
Heidi Seevers Gansert: The city of Reno has been severed
By Megan Barth, November 13, 2021 9:42 pm
A polite word to describe the second day of the special legislative session would be contentious. Setting the stage for Saturday, Republicans on Friday evening released their own maps and statement, declaring Democrats are "egregiously railroading through redistricting maps that guarantee them 60 percent of seats, violating equal representation of non-Democrats."
Of course, one expects pushback from the Republican minority toward the Democratic majority. However, one would not expect Republicans and progressive activists to jointly oppose the redistricting maps proposed in SB-1, the Senate bill that creates the congressional, legislative and state Board of Education district boundaries for the next ten years.
Steve Sebelius of the Las Vegas Review Journal captured the mood:
There are various stages of opposition to a bill:
1. Opposed
2. Very opposed
3. Extremely opposed
4. Radically opposed
5. I will lie down on the Senate floor to stop this bill from happening!!!!

Some stage 5s heard today.

— Steve Sebelius (@SteveSebelius) November 13, 2021
The proposed boundaries in SB-1 would give Democrats the best chance at a legislative supermajority, securing their power and satiating their never-ending appetite for new and higher taxes. As cited by The Nevada Independent: "According to the Princeton Gerrymandering Project, the proposed maps would give Democrats an advantage in 15 of 21 state Senate seats, and 29 of 42 Assembly seats. If Democrats won all those seats, they would be well above the two-thirds supermajority needed to approve tax increases."
During the joint hearing, The Assembly Republican Caucus tweeted:
Republicans introduce maps that are more accurate, competitive, diverse, and compact. Democratic plan had virtually no support. #nvleg #sb1 pic.twitter.com/0Z96SrR0Wx

— Nevada Assembly Republican Caucus (@NVGOPAssembly) November 13, 2021
At the beginning of the joint hearing, Republicans were given the opportunity to challenge the proposed maps, but three representatives from the nonpartisan Legislative Counsel Bureau, who were tasked with presenting the maps, could not answer questions as to why certain decisions on district boundaries were made. The consultants who were hired to draw the maps were not identified, causing many republican lawmakers to question this lack of transparency.
During testimony on #SB1 the presenters could not or would not identify who created the maps or where they came from #ImMAPulateConception #nvleg

— Dr. Robin Titus (@drrobintitus) November 14, 2021
Assemblyman Andy Matthews raised concerns that congressional and legislative maps split six towns. "The more towns are split, the more we kind of frustrate the attempts to achieve that goal of respecting local boundaries and minimizing that work for our local election officials," he said.
Sen. Heidi Seevers Gansert stated that, "The city of Reno has been severed."
Democrats on the committee dismissed the Republican proposals as a "gross attempt to isolate and weaken the political presence of both Latinos and African-Americans across the Las Vegas Valley."
However, many activists spoke out against SB-1 as diluting the power of "communities of interest." Annette Mangus of Battle Born Progress chastised the committee: "We are talking about a Latino district that is going to be split up and you can't even have proper translation services for Latino constituents in that district. It's shameful," she said. 
During the joint session Assemblywoman Dr. Robin Titus made her case by bringing in poster boards demonstrating how her valley and street were split in half:
It's obvious Dem maps were done by an out of state consultant to maximize shameless partisan gain without a cursory of knowledge of our communities & state. Nevadans are being denied the ability to choose their elected officials – Dems are drawing maps to pick their voters #nvleg pic.twitter.com/HeFw5e019o

— Dr. Robin Titus (@drrobintitus) November 14, 2021
I had the opportunity to catch up with Titus after her poster board presentation. In a comment to The Globe, Titus said, "This is all very bizarre. My family has lived in my district since 1888. Now they have divided my street, which is only 88 people. One side of the street is in a different congressional district (CD-2 separating her from a bar and tractor dealer). I have been in CD-4 for 10 years. I have never seen Stephen Horsford in my district. No one knows who the consultants are who created these maps. They haven't told us. They have split Smith Valley in half and no one can explain it."
Outside of the Senate building, I ran into Senator Dean Heller, who is challenging Governor Sisolak in 2022.  He was swinging by the special session to pick up maps and said that Nevada is going to need a governor who plays offense and not defense. He confirmed he would be ready to do that on his first day in the governor's mansion.
The 33rd special session enters into its third day on Sunday with many legislators and observers foreshadowing the outcome. Democrats get their maps. Republicans file their lawsuits. The Globe will continue to report from inside and outside of the legislative building.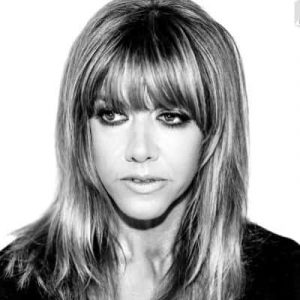 Latest posts by Megan Barth
(see all)