In a Swing State Like Nevada, Democrats Pose as Moderates But Partner With Radicals
Catherine Cortez Masto: A trojan horse for a radical agenda
By Megan Barth, November 13, 2021 6:02 pm
As reported by The Globe, the solidarity between incumbent Nevada Democrats and the Democratic Socialists of America (DSA) is evident. Although the Nevada Democratic Party split into factions after the DSA took over the leadership of the state party, Harry Reid denies there is a split and refers to the head of the Nevada Democratic Party, Democratic Socialist Judith Whitmer, as a "good Democrat." His praise comes after she made anti-Israel comments that caused the resignation of the party treasurer, Howard Beckerman.
Solidifying the solidarity, Democratic incumbents Governor Steve Sisolak, Rep. Dina Titus, Commissioner Tick Segerblom, Rep, Susie Lee, Rep. Stephen Horsford and Senator Catherine Cortez Masto partner with and praise radical groups, like Battle Born Progress. Battle Born Progress advocates for defunding the police, teaching Critical Race Theory in K-12 schools, and packing the US Supreme Court. Recently, the group even publicly attacked a mother who protested CRT in the Washoe County school district, tweeting a picture of her and referring to her as a "Karen" and a conspiracy theorist.
Titus admits to being a champion for radical policies, like packing the Supreme Court, yet understands that Nevada is a swing state. Knowing this, Titus admits to "moving gradually" in order to achieve her radical goals. Apparently, that's not good enough for some. Due to her gradual pace, she is now facing DSA primary challenger, Amy Vilela. The DSA finds Titus "too comfortable."
.@RepDinaTitus has long been a leader in the fight for reproductive rights, action on climate change, and progressive values.

We're proud to have the dean of the Nevada delegation join the fight to #ExpandTheCourt! pic.twitter.com/FZb9yJY0YR

— Take Back the Court (@TakeBacktheCt) November 4, 2021
Governor Steve Sisolak, who ran as a moderate and became the first Democratic governor of Nevada since 1994, beating Adam Laxalt by 4%, is, in fact, a progressive champion for Battle Born Progress. In recent polling, Sisolak faces a tight race against his Republican challengers.
Thank you Governor Steve Sisolak for speaking at #CelebrateProgress tonight! We appreciate your thoughts and support of our honorees. We need strong progressive champions to ensure Nevadans have the freedom to thrive! pic.twitter.com/wwSK5ZVTg2

— Battle Born Progress (@BattleBornProg) November 4, 2021
On November 9th, Cortez Masto and Lee joined Battle Born Progress to promote the Build Back Better Act.
Many thanks to @SenCortezMasto and @RepSusieLee for joining us this afternoon to talk DIRECTLY to the people regarding the #BuildBackBetterAct and what it means to us here in Nevada; we salute you and applaud the work you're doing! #ThankYouhttps://t.co/XsTPZIlzp8

— Battle Born Progress (@BattleBornProg) November 9, 2021
According to the Free Beacon: "On Nov. 3, Cortez Masto said she was "so glad" to speak at Battle Born Progress's annual fundraising event, lauding the group as "incredible advocates for our state." The self-described "public relations firm of the progressive community in Nevada," Battle Born Progress has taken a number of radical positions on hot-button issues, including the movements to defund police and teach critical race theory in K-12 classrooms."
In response, Adam Laxalt issued this statement:  "Catherine Cortez Masto pretends to be a moderate, but in reality she's aligned herself with a radical group that wants to defund the police and push critical race theory indoctrination on our children," said Laxalt. "Battle Born Progress is poised to spend big in support of Masto's re-election because they know she offers them a trojan horse for their radical agenda. She's not fooling anyone, Nevadans know she's just another pawn for the Bernie Sanders wing of the Democrat Party."
As voter registration numbers, polling, and the outcome of the Virginia election suggest, progressive policies like CRT, defunding the police, and packing the court are widely unpopular with voters across the political spectrum. In a swing state like Nevada, incumbents like Titus and Cortez Masto understand  that posing as moderates is political gamesmanship, but their actions and words may cause voters to reject a hard swing to the left and choose a more balanced and centered approach to policy and governance.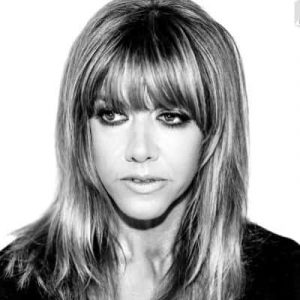 Latest posts by Megan Barth
(see all)