All Eyes on Nevada as Polling Shows Democrats Could Lose Control of Senate
As Biden popularity plummets, Nevada could decide nation's fate
By Megan Barth, October 4, 2021 6:00 am
The Senate race in Nevada has national attention and powerful implications for the Biden administration. According to internal polling, Senator Catherine Cortez Masto trails the likely Republican nominee, former Nevada Attorney General Adam Laxalt, by two percentage points.
Press play to hear a narrated version of this story, presented by AudioHopper.
"An internal poll from Cortez Masto's likely challenger, Adam Laxalt, conducted from September 11 to 15,  shows Laxalt leading Cortez Masto by 39 percent to 37 percent.
"The poll showed 12 percent of respondents were undecided and another 12 percent chose "none of the above." That is an option in Nevada races."
In the 2016 race, she beat Republican Joe Heck by 2.4% with 3.8% of registered voters choosing none of the above.
Cortez Masto is not only in a vulnerable position as a first-term senator,  but she walks a fine line between the establishment Democrats and the progressive wing of the Democratic party, who now control the Nevada state party.
According to the Wall Street Journal:
"Democratic Sen. Catherine Cortez Masto is embracing the bipartisan portion of President Biden's multitrillion-dollar spending plans while distancing herself from the progressives who took over the Nevada state party, taking a centrist tack as she heads into what is expected to be one of next year's most competitive midterm races."
Historically, midterm elections have a lower voter turnout percentage, and in a tight senate race, with a majority of independent voters, Cortez Masto is not only walking on a fine line within her party,  but she is walking on a tight rope with independent voters.
Her conservative challengers, like Laxalt, are capitalizing on the dysfunction within the factions of the Democratic Party and the falling polling numbers of the Biden administration with non-partisan voters.
A recent Gallup poll found Biden's approval rating among independents falling to 37 percent, the lowest it has been since Biden took office, and slipping 24 points below his 61 percent approval rating at the beginning of his administration.
"Political independents, who were part of the coalition that helped him defeat Trump in 2020, now largely disapprove of the job he is doing as president."
Though Americans were generally supportive of the U.S. withdrawal of troops from Afghanistan, the chaotic and deadly way in which it was executed has played into the decrease in Biden's approval rating. So, too, has the ongoing COVID-19 pandemic."
This week, Adam Laxalt kicked off his senate campaign in Reno, NV embarking on a state-wide 10 day bus tour. Touting his conservative credentials, he positioned Cortez Masto as a progressive who has voted in support of Biden's "socialist" agenda 97% of the time.
"She is not standing for a secure border. She will not call for any accountability on Afghanistan and so we need someone that's not willing to go along with what Washington is doing every day," Laxalt said.
Even though Biden is not on the top of the ticket, aligning Cortez Masto with Biden is a strategy to capture the attention and trust of the independent voting block who will be the deciding factor in the 2022 election.
In order to win this election, Cortez Masto will need those  independents who have all but abandoned Biden and who now outnumber registered Democrats in Nevada  Her choice between aligning with Biden while distancing herself from progressives, gives her opponents and independent voters the opportunity to throw her off balance and out of the Senate.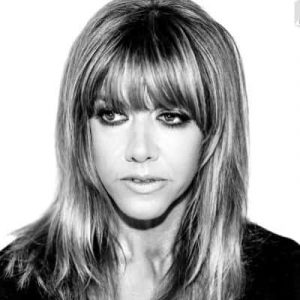 Latest posts by Megan Barth
(see all)