Latest Voter Registration Numbers Confirm That Nevada Remains a Swing State
State is roughly a third each for Dems, GOP and non-partisans
By Megan Barth, October 4, 2021 6:00 am
The latest update to the voter registration numbers in Nevada show that the majority of registered voters in Nevada identify as non partisan. These non-partisan voters now account for 35.2 percent of Nevadans, while registered Democrats account for 34.5 percent, and Republicans 30.3 percent. These tight margins define Nevada as a classic swing state. As Republicans and Democrats fire up their campaigns for the 2022 election, these small margins could be the votes that flip or hold power in Nevada and the US Senate.
Press play to hear a narrated version of this story, presented by AudioHopper.
Although the Democrats hold a slim majority in the legislature and control the executive branch,  the rise in non-partisan voter registrations cannot be overlooked as the party's leadership and candidates have moved further to the left.  This past spring, after the Democrat Socialists of America won leadership roles in the state,  the entire staff of the Nevada Democratic party resigned, as did their consultants. Harry Reid's Democrat machine lost to the Bernie Sanders Progressive machine and the outlook for unity between these two factions is not promising.
Just as national Democrats remain fractured between moderates who favored passage of the bi-partisan infrastructure bill and progressives who refused to allow a vote until Biden's $3.5 trillion "Build Back Better" bill was put to a vote, state Democrats are struggling to bridge the large gulfs between the wings of their party.
Additionally, the loss of voters due to voter roll clean up has narrowed the Democrat party's advantage. Democrats lost 11,500 voters in the latest cleaning and now lead Republican by 75,500 registrations. In November of 2020, Democrats led Republicans by 87,000 registrations.
Republican candidates will also have to decide whether a moderate or conservative message will be their winning strategy to sway non-partisans to vote Republican.  Stinging state-wide losses in 2016 and 2018 and the Democrats' shift to the Left may have caused a moderate Republican, Dean Heller, and a moderate Democrat, John Lee, to run as conservative Republicans for Nevada Governor.  In the Senate race, Adam Laxalt has sharpened his attacks against first-term Senator Catherine Cortez Masto, and the strategy seems to be working. In the latest polling, Laxalt is up in the polls against the first term senator.
Historically, Nevada has always been a swing state, a "battle born" state, and the ability for Democrats and Republicans to win over these non-partisan voters will feature sub-skirmishes between Democrats and Democratic Socialists, Democrats and Republicans, and will ultimately determine the balance of power in the US Senate.  These non-partisans will have ring side seats, but in the end, these voters will come out swinging and land the final blow at the ballot box.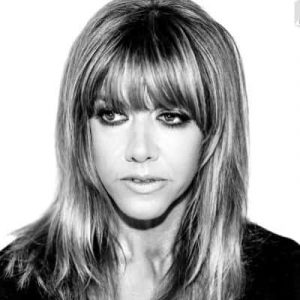 Latest posts by Megan Barth
(see all)