The DSA Overthrew the Nevada Democratic Party; Now They're Coming for Dina Titus
Democratic Socialists of America sees Rep. Titus as 'too comfortable'
By Megan Barth, November 2, 2021 4:06 pm
The Democratic Socialists of America (DSA) successfully took over the Nevada Democratic Party in the last election and are now looking to unseat incumbent, establishment Nevada Democrats who are standing in the way of "progress."
Dina Titus is one of those incumbents. Titus represents the First Congressional District in Nevada and is currently in her 7th term. Originally elected to Congress in 2008—she served in the Nevada state senate for 20 years before going to Washington—Titus is now a member of the House Committees on Transportation and Infrastructure, Foreign Affairs, and Homeland Security and an outspoken advocate for immigrants, the disabled, and is an "expert on matters of nuclear energy and waste."
Nevertheless, Titus now finds herself in a battle with progressive Democrats who also promise to "Build Back Better."
Amy Vilela, a progressive, announced her run for CD-1 and received some early support and an endorsement from Rep. Cori Bush, a candidate for the Justice Democrats who defeated 10 term incumbent Lacy Clay in Missouri. Bush recently slammed Joe Manchin's 'no vote' on Biden's infrastructure package as 'anti-Black, anti-child, anti-woman, and anti-immigrant' and dismissed the West Virginia Senator as someone who "does not get to dictate the future of our country."
Like Bush, Vilela in her Twitter bio is  'running against the establishment. Fighting for social, racial, economic & climate justice for all. We deserve more' and has been fighting for a political revolution since serving as a chair of Bernie Sanders' 2020 presidential campaign in Nevada.  She is also a member and active volunteer of the Democratic Socialists of America.
Vilela, a former accountant and CFO, first ran for Congress in 2018 for an open seat in Nevada's 4th Congressional District, but came in 3rd place. Steven Horsford eventually won the seat. Her run was inspired by the sudden death of her 22-year-old daughter, Shalynne, who died of a blood clot that went undetected as the family tried to resolve conflicts in her daughter's health insurance. So Vilela centered her first campaign on the need for single-payer health care. In her campaign video she states, "I understand, quite uniquely, that every political decision that's made is really a life-or-death decision for someone in this country."
This Tuesday evening, she teams up with another DSA candidate and state official from Arizona, Brianna Westbrook for a fundraiser in Las Vegas. The Globe will be in attendance.
It's critical to elect bold, progressive women up & down the ballot & across the country. That's why I am teaming up with my friend @Bwestbrookaz8 for a happy hour FUN-raiser on Tuesday!

Join us! https://t.co/udJF5hHcx4 pic.twitter.com/u2JJdU05Hw

— Amy Vilela for Congress (@amy4thepeople) October 31, 2021
In an interview with the Washington Post, Titus burnished her progressive credentials in anticipation of an attack from her left. "It's kind of hard for me to figure out how you attack me. I'm on Medicare-for-all, even though I know you need to move step by step, gradually. I had the bill that created the renewable energy standard here, so I don't know how you attack me and say I'm not green enough."
Since 2016, the DSA has rocked the establishment boat in Nevada and across the country, shockingly defeating many establishment Democrats. Yet, as Joe Biden's Build Back Better Agenda stalls and faces dilution, Titus, one of the earliest supporters of Joe Biden, sees Vilela as an opportunist. Her challengers see her as "too comfortable."
Will Nevada's independent voters swing to the left of Dina Titus? The last thing Titus should be is comfortable, as progressives, like Bush, Vilela and Alexandra Ocasio-Cortez have earned reputations that creating discomfort can mean a progressive victory on Election Day.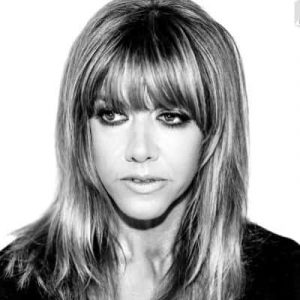 Latest posts by Megan Barth
(see all)