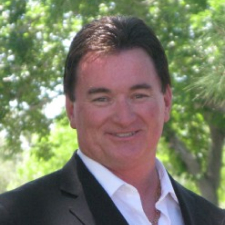 Will Nevada's Blue Turn Cost NVGOP Chairman Michael McDonald Re-election?
Nevada Republican Central Committee holds executive elections this weekend in Winnemucca
By Megan Barth, October 13, 2021 5:31 am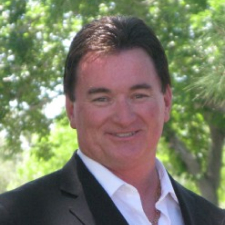 The Nevada Republican Central Committee (NRCC) Convention meets once again in Winnemucca to elect its Executive Board members and convene all county chairs and members at the Winnemucca Boys and Girls Club. Chairman Michael McDonald, first elected as Chairman in 2012, and Vice-Chair Jim Hindle will face challengers Michael Jack, former Vice Chairman of Washoe County, and Lincoln County Commissioner Varlin Higbee.
Winnemucca's population is 7,762 people. It is a 7.5 hour drive from Las Vegas and a 3 hour drive from Reno. Winnemucca obviously represents rural Nevada, but its location, I am told, does make it difficult for many to attend and vote to elect the party's state officers: the Chairman, Vice-Chairman, Secretary and Treasurer. These officers are elected by a majority vote at the Fall meeting during odd-numbered calendar years. According to the bylaws, the NRCC convention rotates between locations.  During the legislative session the meeting must be in Carson City and then rotates between the Northern and Southern Nevada.
The battles within GOP factions has been widely reported and these battles have affected two of the largest counties: Washoe and Clark.  However, due to recent elections of County chairs and their respective colleagues, there is a renewed desire to put the past losses of the 2016, 2018, and 2020 election behind them and look forward to the 2022 elections in order to build the party, register voters, engage activists and turn Nevada red.
McDonald's challenger, Michael Jack, wants to put forth a united front by making Nevada First Again. An interview of Michael Jack can be found on the Washoe GOP website.  I had tried to visit the website on his campaign flyer, but the link was not active.
In his published statement, Chairman McDonald writes:
'Extraordinary times require extraordinary effort. I'm sure none of us thought our nation and state would go through the crisis, turmoil, and challenge of these past months: the 'pandemic', mandated lockdowns and quarantine, record unemployment and economic dislocation, election fraud and heavy-handed government overreach that one would not think possible in the United States of America. In the face of all this, the Nevada Republican Party and its Executive Board are actively fighting to respect, retain and regain our beleaguered Constitutional Rights.'
Extraordinary efforts are in store for the Chairman and the leadership of the Nevada GOP. As Jim Wheeler stated, within the context of the Democratic legislative majority legalizing mail in balloting and ballot harvesting, "The Democrats set the rules, now let's beat them at their own game."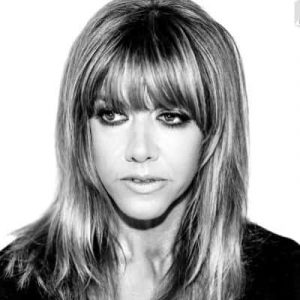 Latest posts by Megan Barth
(see all)