Las Vegas City Hall Deletes Video Related to Alleged Brawl by Councilwomen
Victoria Seaman accuses Michelle Fiore of physical violence, assault and battery
By Megan Barth, October 12, 2021 7:30 am
Las Vegas has a wild reputation, so wild that the motto 'What happens in Vegas, stays in Vegas' was coined to protect the shenanigans of tourists who visit Sin City.
Apparently, "What happens in City Hall, stays in City Hall" may now be the City Council's motto to protect the alleged shenanigans of two councilwomen, Michelle Fiore and Victoria Seaman.
According to Seaman's claims, Fiore broke her finger and then grabbed her hair and threw her to the ground in a private, second floor hallway between the City Council chambers. The second floor hallway is restricted to the public. This alleged altercation occurred after an Audit Oversight Committee in which a source close to Seaman said that Fiore disrespected Seaman in the chambers and then slammed Mayor Carol Goodman's door in Seaman's face.
'Fiore's past and ongoing actions are unwanted, unwelcome, and have become unbearable. This conduct is pervasive and rises to the level of infliction of emotional distress, not to mention escalation to physical violence, assault, and battery,' claims Councilwoman Victoria Seaman in a cease-and-desist letter sent to Fiore.
Since this alleged altercation, Fiore faces a federal investigation into her campaign finances, according to published reports; Seaman has received death threats and a website, set up anonymously on Sept. 5, has targeted her as a "con artist" who files frivolous lawsuits.
Back on February 9th, the Las Vegas Review Journal  had submitted a public records request for video footage that could provide an account of an alleged physical altercation between City Councilwomen Michelle Fiore and Victoria Seaman that occurred on January 11 following an Audit Oversight Committee meeting.
On February 24th, the City provided a video, but the video did not confirm the altercation. On February 25th, the Review Journal broadened its request to include video of all City Hall security cameras showing the alleged altercation.
On March 4th, a city attorney responded that it would take 2000 hours for one staffer to review the cameras for the specific footage and would cost $64,360, but did not tell the newspaper that the footage would be automatically deleted in 60 days from the date of the alleged incident. The Review Journal did not pursue further action due to the exorbitant costs to obtain the footage.
In a September 8 response to a Review Journal request for video, City Attorney Bryan Scott wrote: "It is my understanding that the city's video surveillance system recordings are deleted automatically by the surveillance system after 60 calendar days." Since this statement, Scott has not responded to further questions nor has returned the Review Journal's calls.
City Spokesman Jace Radke said the city had no additional comment.
The Nevada Globe hopes that this deletion of public information was part of routine maintenance and not done in order to protect elected officials from public scrutiny, as we intend to file public records request as necessary to accurately report and uncover the truth.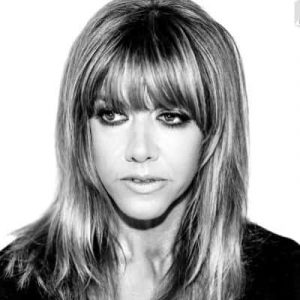 Latest posts by Megan Barth
(see all)