Catherine Cortez Masto rakes in Hollywood cash
Actors, producers, hotel moguls, and the ex wife of Bruce Springsteen are supporters
By Megan Barth, October 12, 2021 6:30 am
The polls are saying the expected 2022 US Senate matchup between incumbent Democrat Catherine Cortez Masto and Republican Adam Laxalt is too close to call. But there's at least one area where Cortez Masto will likely dominate: money from Hollywood.
According to FEC filings, 151 donations from zip code 90210 have lined the campaign coffers of Senator Catherine Cortez Masto since 2016.
Among the 2016 donors:
Norman Lear, writer and producer of over 100 television shows. Lear, whose contributions to American culture cannot be overstated, is a progressive icon, whose shows All in the Family, Maude, Sanford and Son, One Day at a Time, Mary Hartman Mary Hartman, The Jeffersons, and Good Times reconfigured what could be expected from television, and his wife Lyn each gave Cortez Masto $1,500.
Dan and Karen Pritzker each gave $2700 max-out donations. The son of Jay Pritzker, Dan is an heir to the Hyatt Hotel chain and first cousin to the Democratic governor of Illinois J.B. Pritzker. Dan is also a musician and wrote and directed a well-regarded biopic about the pioneering cornetist Buddy Bolden, who basically invented the New Orleans variant of jazz.
Marilyn Katzenberg, wife of entertainment mogul Jeffrey Katzenberg, gave $2700.
Robert Gersh of The Gersh Agency gave a devilish $666.66.
Julianne Phillips was one of the successful most in-demand models of the 1980s. (That's her in the .38 Special music video for "If I'd Been the One" and now you've got that song stuck in your head—you're welcome). And she made the successful leap to acting, with an enduring  role as Francesca "Frankie" Reed on the NBC drama Sisters in the early 90s. But she's probably best known for being the original Mrs. Springsteen, having married The Boss in 1985 at the height of his Born in the USA fame. And on top of all that, Ms. Phillips gave Sen. Cotez Masto several donations in 2020 topping out at $125 and some as small as $17.50.
Jeffrey and Laura Shell gave a total of $5000. He's the CEO of NBCUniversal, a major hitter. Mrs. Shell is no slouch either; she worked for LA County in a nuber of roles, including as deputy to County Supervisor Zev Yaroslavsky. And the family's reach in Democratic circles stretches far. Jeffrey's sister is Dana Shell Smith, who served as the United States Ambassador to Qatar during the Obama Administration.
Milton and Rosemary Okun also maxed out with $2700 donations in September 2016. Milt founded of Cherry Lane Music, one of the largest independent music publishers, and also produced acts from John Denver to Peter, Paul and Mary. He also produced the Starland Vocal Band's No. 1 hit, "Afternoon Delight" (and now you've got that one in your head, so you're welcome again).
According to Open Secrets, Cortez Masto received almost 4/5 of her donations from out-of-state donors in the first three months of 2021: "Masto has raised $2.3 million in the first quarter of 2021. Out-of-state donors accounted for 79 percent of Cortez Masto's total. The first-term senator is urging Facebook users in larger states like California and New York to 'take action to fight GOP voter suppression' by signing petitions that give Cortez Masto's campaign the contact information of potential Democratic donors."
As her Senate campaign kicks into gear, it is likely that Lear and other high-profile Hollywood donors will  again support her run for re-election, particularly because her re-election is necessary for Democrats to keep control of the Senate.
It is not unusual for candidates to have wealthy, out-of-state donors, of course. But Hollywood money brings a special glamor — and stigma — all its own. Nevada voters will either reject or be influenced by the influx of California cash. But that money comes with a price. If Laxalt tries to paint Cortez Masto as an out-of-touch pol whose values are more aligned with the Hollywood elite, his claims are now verified by the FEC.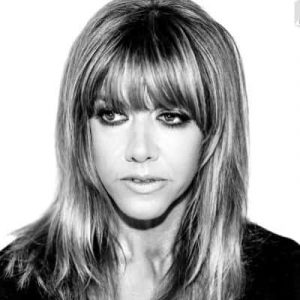 Latest posts by Megan Barth
(see all)