Democratic Majority passes SB1 Redistricting Nevada into a Democratic Supermajority
Democratic Assemblyman Edgar Flores votes NO, sides with Republicans and progressive activists
By Megan Barth, November 16, 2021 6:21 pm
The 33rd special legislative session came to a close on Tuesday afternoon without a surprise ending. The Democratic majority passed their maps without any Republican support. The only Democrat to buck the party line was Assm. Edgar Flores.
Upon passage, Democratic leaders issued this statement: "The maps passed today reflect our diverse and vibrant state and set us on a path for the next ten years where the voices of all those who call Nevada home are represented."
Many would disagree with this statement as Democrats only account for one third of registered voters, yet their maps virtually eliminate swing districts, providing Democrats a clear pathway to a supermajority.
The Nevada Globe had the opportunity to catch up with Minority Leader Senator James Settelmeyer prior to the press gaggle and ask him a couple of questions.
Regarding Edgar Flores joining Republicans and voting no on SB1, Settelmeyer replied, "It shows that the maps have problems. It took a lot for Assemblyman Flores to cross the line. But, it shows that he also represents his constituency. If you look at Dina Titus' congressional district, they took a district that was about 46%-48% Hispanic and diluted it down. They could have made that a majority minority district, where the district is more likely to elect someone who represents their interests."
As to a predicted red wave in 2022, Settelmeyer assessed: "If you look at New Jersey and Virginia, it is up to the voters to decide how angry they are. Fundamentally those states also have an interesting concept. They don't have partisan registration. Anyone can vote in the primary. Twenty states do that. Nevada doesn't. Independents and non-partisans are really the ones who have been disenfranchised by this process. Independents represent the largest political party in Washoe county, but they aren't represented in any of these new Senate or Assembly districts…by design of the majority party. We created maps that could have given them (Democrats) the opportunity to be elected, so it will be up to the people to decide."
(In fact, Sen. Settelmeyer was a bit mistaken. While Virginia does have so-called "open primaries" in which voters can support whoever they prefer in the primary, New Jersey has traditional closed primaries in which only registered Republicans and Democrats can vote in their respective primaries.)
Assm. Jill Dickman told The Globe: "We always talk about compromise. The best bills come out of compromise.  This bill is universally disliked and has nothing to do with compromise. It was a ridiculous process. Nevadans deserve better."
Assm. Andy Matthews of AD-37, who is running for State Controller, said his district doubled in Democratic advantage from a D+2.04% to a D+4.13%. Matthews also expressed concern regarding the process, stating: "There was widespread and broad opposition to these maps. We could have had a plan that reflects the diversity of this state while also respecting the things that bind us together. It is unfortunate that we did not do that. The history is what it is and the future is what we make of it. Nevada is a truly amazing state with incredible people and I hope we can govern in a way that Nevadans deserve–one that is rooted in liberty and constitutional principles. That is what I will continue to do and fight for."
When Assembly Leader Jason Frierson was asked about the criticism from the Hispanic community regarding the Democratic majority's maps, Frierson replied, "there are a significantly larger amount of districts that have a 20% or more Latino district. The process isn't a perfect one but we believe that we have reflected the diversity of the state." Frierson also stated that he expected a lawsuit but added that the majority had created maps that would stand up to any legal challenge.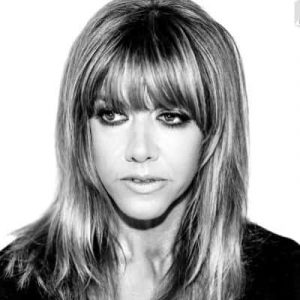 Latest posts by Megan Barth
(see all)