Clark County School Board to Reconsider Superintendent Jara's Termination on Thursday
Jara accuses some Trustees of creating a severe and hostile work environment
By Megan Barth, November 17, 2021 1:32 pm
As the Clark County School Board continues to make headlines for all the wrong reasons, this Thursday's meeting will likely add to the ongoing dysfunction and drama that parents, educators, and students have unfortunately come to expect.
Two weeks ago, in a split vote, the Board of Trustee terminated Superintendent Dr. Jesus Jara's contract "for convenience" meaning the trustees did not have to provide any reason for doing so. Since that time, Irene Cepeda, who cast the deciding vote, has publicly regretted her decision.  In a statement sent to 13 Action News, Trustee Irene Cepeda wrote in part, "Since the October 28th meeting, more and more troubling information has come out about the process of termination, his tenure, and work environment."
Cepeda claimed that she voted for Jara's termination "because there is a toxic environment the board continues to perpetuate and I could not see a path forward."  In response, her colleagues who voted against the termination, Lola Brooks and Evelyn Garcia Morales,  requested Thursday's agenda item that would lead to a possible reversal of the board's termination.
Within days after his termination, Jara hiked district salaries by more than $400,000, awarding his executive staff and region superintendents with base salary pay raises, varying from more than $7,700 to nearly $45,000–an average of 5 percent to 28 percent, far greater than the 3% given to Clark County teachers.
In a leaked letter from his lawyer to the district, Jara accused Trustees Linda Cavazos, Danielle Ford and Lisa Guzman, of creating a "severe and pervasive hostile work environment". Jara is also demanding $2.7 million owed to him under his contract to avoid litigation. Cavazos replied that she was "mystified and caught off guard" by his request.
In an interview with the Nevada Independent, Jara claims "I'm never going to apologize for my drive for our kids. I want the parents in this community to know that I lost many nights of sleep because I felt like in some cases the system wasn't doing enough." As far as Thursday's board meeting, Jara said, "The board has the decision to make. I've been committed to this community since I got here from day one because I see the potential, but I can't speculate on what the board is going to do."
The meeting on Thursday is open to public comment and will be held at the Edward A. Greer Education Center at 5pm.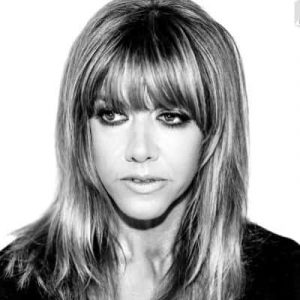 Latest posts by Megan Barth
(see all)