Judge Slaps Down Sisolak's Defund Police Efforts
NPU: 'Gov. Sisolak has been the most anti-union, anti-police governor we have ever worked for'
By Robert Lauer, December 17, 2021 10:31 am
The Nevada Board of Examiners are charged with approving the Collective Bargaining agreements (CBA) for all state employees including the Nevada Police Union (NPU). The NPU represents Nevada State Troopers, Parole and Probation Officers, Park Rangers, Capitol Police, University Police Officers, Game Wardens and other state Public Safety Officers. The board consists of Governor Steve Sisolak, Attorney General Aaron Ford, and Secretary of State Barbara Cegavske.
NPU sought arbitration as provided by state law for their CBA.  The arbitrator awarded the NPU a two-percent pay raise for Category I state police officers and added compensation increases for continued education, training and degrees. NPU's CBA, once approved and enacted, would bring some financial relief to a strained state-police workforce.
Most notably, State Police are currently paid 25%-50% below their counterparts at the city and county level. Additionally, according to a source close to the NPU, they are suffering a 160 percent annual turnover rate due to poor working conditions and poor pay.
The state, represented by the Nevada Attorney General's Office, fought the arbitrator's August decision in court.
The case was heard in late November by District Court Judge Russell of Department I in Carson City, Nevada. Judge Russell issued his ruling last week in favor of NPU, agreeing with the arbitrator's decision and awarding NPU's compensation and increases. Judge Russell ordered the state to submit a CBA that reflects the arbitrator's decision to the Board of Examiners. In addition, Judge Russell sanctioned the state to pay for NPU's attorney fees and costs.
Matthew Kaplan, president of NPU said:

"The state has been fighting the Nevada Police on a collective bargaining agreement ever since the legislature passed the law to allow state employees to unionize in 2019. We hope Judge Russell's decision will end the state's continuous fight against its peace officers."
According to Kaplan, Ford's office is considering appealing Judge Russell's Decision and refusing the 2% pay increase for State Police.
In the last two years, the state has increased their Public Employees' Retirement System cost, increased their health insurance cost, reduced their uniform allowance, and mandated furlough days. Just last week, the state imposed a monthly surcharge on employees and the dependents that have not received a COVID-19 vaccination.
Matthew Kaplan added:
"The state's defunding of the police, little-by-little, has caused the highest turnover and vacancy rate ever experienced, which makes our state less safe. We are nearly at a 50% vacancy now and crashes and crime are at an all-time high."
In September, The NPU officially endorsed Dean Heller for Governor's race in a scathing rebuke of Sisolak:
"Nevada police officers have been chastised and demonized under this current governor, Steve Sisolak. In the last year alone, Gov. Sisolak's administration has stalled our collective bargaining agreement, raised the cost of our health insurance, docked our uniform allowance, and ignored dozens of requests for better working conditions through the pandemic. Gov. Sisolak has been the most anti-union, anti-police governor we have ever worked for.
Former U.S. Senator Dean Heller recognizes public safety as a primary function of government. Heller is against the 'defund the police' movement, which Sisolak and others have encouraged. Heller is for safe neighborhoods, while Sisolak's policies have driven-up crime and violence across Nevada. Simply put, the Nevada Police Union is endorsing Dean Heller for Nevada Governor because he supports us and Sisolak doesn't."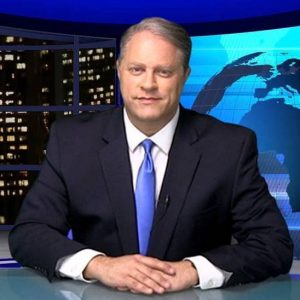 Latest posts by Robert Lauer
(see all)