Criminal Defense Lawyers are Cashing In on Bail Reform Legislation
'We love the new law. Now defendants can afford to hire a lawyer.'
By Robert Lauer, December 14, 2021 12:51 pm
A series of bail and criminal reform bills was passed in the last legislative session and signed into law by Governor Steve Sisolak. Since that time, crime has skyrocketed in Clark County, Nevada. According to Las Vegas Metro Police Convention Center Command murders are up by 900 percent on and around the strip. You read that right—900 percent. A ten-fold increase. Carjackings and car burglaries have surged 30 percent this year across the southern valley.
Democrats like Steve Yeager and Gov. Sisolak sold these bills to the public as "criminal justice reforms"—reforms that were intended to offset a history of poor, minority offenders languishing in jail unable to afford bail. However, the greatest benefactors of bail reform may just be criminal defense lawyers.
The Nevada State Assembly Judiciary Chairman, Steve Yeager (D, AD-9), is a trial lawyer and served as a public defender for 8 years before opening his own practice. Yeager was the key sponsor of Assembly Bill 424 and Assembly Bill 440. Both bills passed in this year's regular session dramatically altered bail requirements following an arrest by police.
AB 424 precludes courts from imposing cash bail at unreasonable amounts. If a person remains in jail because he or she cannot afford the bail amount, the law requires a person to be brought back to a court within 24 hours to have the bail condition reviewed. An amended bill changed the provision to 48 hours to allow rural communities enough time to respond.
AB 440 restricts police from arresting criminals for "nonviolent" misdemeanors and requires instead that a citation be issued to the offender. In the past, police would arrest shoplifters, who would then have to post bail to get out of jail.
According to the Elko Daily Press, these laws have put a financial strain on rural enforcement and legal systems which some have described as "overwhelming and a disaster."
Senate Bill 369 requires prosecutors provide "clear and convincing evidence" that the bail conditions are the least restrictive.
As reported by This is Reno:
"The legislation was motivated in part by a 2020 Nevada Supreme Court ruling, the Valdez-Jimenez decision, which determined bail could only be set when it is necessary to protect the community or to ensure a person returns to court.
The decision required prosecutors to prove by "clear and convincing evidence" the condition of bail being considered is the least restrictive.
Legislation seeking to codify the ruling into law faced stiff opposition from district attorneys and law enforcement.
"We have very violent individuals that we've arrested many, many times over and over," said Capt. Dori Koren of the Las Vegas Metropolitan Police Department to the Globe. "We can arrest all day long, but if they're released by the rest of the criminal justice system or process too soon and they commit another aggravated assault, and another aggravated assault, eventually they commit a homicide, which is what draws our numbers up."
While the majority of the bail reform bills are still alive, civil rights groups and attorneys say the carve outs and amendments have lessened their impact.
A late amendment to Senate Bill 369, which would have codified the "clear and convincing evidence" component of the ruling, excludes people if they "used a firearm in committing the act for which" they were arrested.
Mass Liberation, the ACLU of Nevada and public defenders were among those opposed to the amended version of the legislation.
John Piro, a Clark County public defender, called it a "major step backward."
Several lawyers we spoke with, who did not want to be identified, were supportive of bail reform because they made more money. One criminal defense attorney told The Globe: "Too often a person is forced to sell their car and spend all their money just to pay the bail to get out of jail. Then they have no money to hire a lawyer. We love the new laws. Now defendants can afford to hire a lawyer."
While many folks on both sides of the aisle agree that poor people should not be stuck in jail simply because they cannot afford bail, the fact is that repeat offenders are set free. Instead, criminal defendants are required to wear ankle monitors while awaiting trial, some of which can detect alcohol and drug use. The ankle monitors have GPS systems which can alert police if the defendant leaves their home. These monitors can save taxpayers money for housing and feeding during incarceration while awaiting trial, but is our society safer? According to crime statistics in Nevada and across the country, the answer is no.
Oddly, none of the Republican candidates for Nevada Governor has mentioned much about bail reform on the campaign trail, nor is any Republican candidate running for Clark County District Attorney.
In a comment to The Globe, the campaign of Republican candidate for Governor Joe Lombardo stated:
"The judicial system should always be fair, blind, and focused on keeping our communities safe. Sheriff Lombardo has long been an advocate for a bail system that is built around an evaluation of the criminal history and flight risk of the defendant, any potential threat to the community, and the safety of the victim. By focusing on safety, we can eliminate bias in the bail system without removing an important tool for judges to keep violent criminals from doing harm to the residents and visitors of Nevada. Joe supports efforts to make the bail system more consistent, but will oppose any effort to remove cash bail altogether or eliminate other tools for law enforcement officers and judges to keep our community safe from violent criminals."
Joey Gilbert's website states "Supporting our police officers is the ONLY way to ensure low-crime rates in Nevada communities. I would insist on FAIR law enforcement; but I would ALSO demand MORE cops, TOUGH cops, and non-politicized courts."
Democratic Candidate for Clark County DA, former Assemblyman and Criminal Defense Attorney Ozzie Fumo didn't return our call for comment but has recommended a judicial toolkit to fix the problems in the criminal justice system. During his time as a Democratic legislator, Fumo was a primary sponsor of a variety of criminal reform bills. On his campaign website, he touts he will be "building out a comprehensive toolkit of justice, rather than always defaulting to punishment as a solution. This does not mean allowing people who do harm in our community to continue offending, but rather to root out the causes themselves whenever and wherever possible."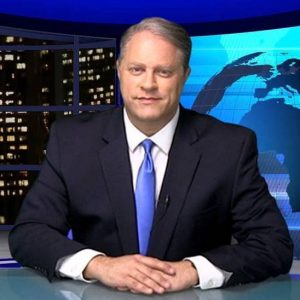 Latest posts by Robert Lauer
(see all)