Interview with Sigal Chattah, Republican Candidate for Nevada Attorney General
One year ago, Chattah became known as 'the Jew who saved Christmas'
By Megan Barth, December 15, 2021 3:08 pm
Sigal Chattah believed her destiny as a lawyer was to fight for human rights. Little did she realize that her fight would not take place abroad, but in her own back yard in Nevada–earning her the moniker "the Jew who saved Christmas.
Born in Israel, then settling with her parents in Las Vegas in 1989, she attended UNLV and law school in Pennsylvania.
"When you are in your twenties, you believe you can save the world. There is something that is so optimistic in the eyes of a twenty year old. So, I went to Geneva, Switzerland during law school. At that time, the Hague had just set up the International Criminal Court and I thought I would be prosecuting war criminals" she said. "Once you dig a little deep into NGO's you realize that you aren't even a chink in the chain. You are so irrelevant. You realize it is more about self gratification than having the ability to do anything. So reality set in and I moved back to Vegas."  
Chattah worked in a law firm for a short time before setting out on her own as a criminal defense attorney with a "mixed bag" of family law and business litigation. Over time, her practice evolved and white collar crime became her forte.
When asked what compelled her to run for Attorney General, Chattah responded, "Personally, my candidacy started because of Covid restrictions, the Governor's abusive emergency powers, the violation of personal constitutional rights, and the failure of the Attorney General is what inspired me to run. I was somewhat already political, because in Nevada, judges are elected. And as a lawyer, you always want to keep good judges on the bench. So, I have always fund-raised for judges, but my own journey as a candidate started because of Covid."
She credits Amy Coney Barrett with her success in winning her landmark case, Calvary Chapel Lone Mountain V. Sisolak, Ford, et al. After Ruth Bader Ginsburg passed, Barret and the conservative majority on the Supreme Court sided with the Roman Catholic Dioceses of New York against Governor Andrew Cuomo. SCOTUS ruled that Cuomo's Covid restriction were too restrictive and impeded religious liberty.
"The change on the bench gave us the win two weeks later in the 9th circuit. Our case was a motivating factor for me to run, but not the only factor," Chattah explained, as she had used the Roman Catholic Dioceses case, as well as many others, in front of the 9th circuit. "Nobody knew places of worship cases like I did. I read every dissenting opinion on every case across the country. I was over prepared, but regardless, I had a good feeling because the Roman Catholic Dioceses restrictions set by Governor Cuomo were so egregious and SCOTUS ruled accordingly."
With this landmark win in her back pocket, churches reopened in Nevada on December 15, 2020, earning her the moniker, 'the Jew who saved Christmas."
Chattah's next case is currently under review and pending decision by the Nevada District Court. She has added to her fight for human rights by protecting and freeing children from the Covid mandates put into place by the Clark County School District and the State. She joined candidate for Governor and Reno attorney Joey Gilbert in this lawsuit.
In their arguments, Chattah and Gilbert claim violations of due process and the ninth amendment. Countering their claims, the State argued that once a parent drops off a child, the parents have no authority as to what the county does with the child in the interests of public health risks and safety.  
In turn, Chattah and Gilbert presented one page of adverse effects of mask use and asked that the emergency powers clause in the Nevada Constitution be looked at by the court, as emergency powers should have an expiration date. "These emergency powers have been going on for 21 months now," Chattah said, "this is abusive, and is not constitutionally protected. The pandemic's effect on children has not been severe enough to justify that mandate and therefore has been abused."
When asked what her first three things she would do as Attorney General of Nevada should she defeat Aaron Ford, Chattah said:
"This attorney general has no transparency as far as FOIA's. He has failed to provide transparency. There is a serious lack of transparency in Nevada. As Attorney General, I will bring transparency to public office. There is also serious political corruption that hasn't been dealt with. Aaron Ford is a progressive politician and as the top prosector in Nevada he should not be running the office as a public defender, he should be running it from a prosecutorial standpoint and using prosecutorial tools to root out and investigate public corruption. As Attorney General, I will begin doing that on day one. I am an American, Israeli lawyer who fought for a Christian Church and I will fight just as hard for all Nevadans when elected."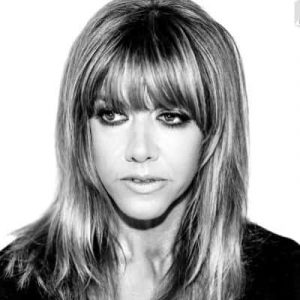 Latest posts by Megan Barth
(see all)