NV Assemblyman Jim Wheeler: Democrats Have Redistricted Nevada Leg. into a Republican Minority
Gerrymandering at its worst
By Megan Barth, November 9, 2021 4:50 pm
The Nevada Legislature has published the proposed redistricting maps for the state.
Congressional: https://redistricting.leg.state.nv.us/legdistricting/comments/plan/663/8…
State Senate: https://redistricting.leg.state.nv.us/legdistricting/comments/plan/668/8…
State Assembly: https://redistricting.leg.state.nv.us/legdistricting/comments/plan/670/8
These legislative maps are redrawn every 10 years and are based on Census data. Due to population growth, Nevada has become the third most diverse state in the nation, causing many "non-partisan" activist groups to demand "fair representation."
According to the Associated Press:
"Nevada has more than 400,000 residents who identify as Asian American, Pacific Islander or Native Hawaiian, according to census data. The majority live in the Las Vegas area and are of Filipino, Chinese, Japanese or Vietnamese descent.
The population increased by 47.3% over the past decade — more than three times as much as the overall population — largely in areas like Spring Valley and southwest Las Vegas.
'If we all just identify as our ethnicity in itself, it's not significant enough in numbers to negotiate, to build power or to become centered," said Eric Jeng of Nevada's Asian Community Development Council.  When people that look like them represent them, then the community gets involved more. When they don't see people representing them who look like them, they don't really participate,' Jeng said.
After these maps were published, The Globe reached out to Assemblyman Jim Wheeler for comments. According to Wheeler: "This is gerrymandering at its absolute worst. [With these maps] We are at six solid republican seats in the senate and eight if we are lucky (swing districts). We will be in there super minority for the next 10 years and that was their whole point—even with a banner Republican year which we are expecting. There will be lawsuits and they a will be heard by the Nevada Supreme Court."
David Wasserman, U.S. House editor of the The Cook Political Report, echoed Wheeler's comments on Twitter: 
NEW: Nevada Dems propose unpacking Rep. Dina Titus's (D) Las Vegas #NV01 to shore up suburban Reps. Susie Lee (D) #NV03 and Steven Horsford (D) #NV04. New map (right) would give them all Biden +7-9 seats (h/t @zach_solomon1, @RalstonReports, @Umichvoter). pic.twitter.com/qIk7dxP2xx

— Dave Wasserman (@Redistrict) November 9, 2021
Sam Metz, Nevada AP reporter, expressed his disbelief in the lack of notice given to the public of an expected special legislative session expected to commence this Friday, November 12. These sessions are open to the public.
Vexing to me how Nevada could have meetings across the state with the intent to engage & educate the public about #redistricting & then consider calling a redistricting session 2-4 days before starting it.

Is that kind of notice anyone's idea of how to best engage the public?!

— Sam Metz (@metzsam) November 8, 2021
The Nevada Globe will be in Carson City covering the special legislative session and will provide daily updates.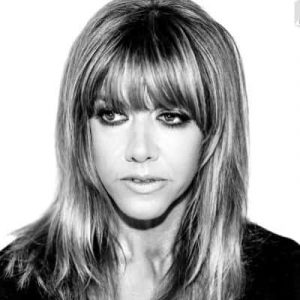 Latest posts by Megan Barth
(see all)