Mark Meadows Endorses Jim Marchant for Secretary of State
Says Nevada is poised to flip red like Virginia
By Megan Barth, November 10, 2021 4:23 pm
Last night, a fundraiser for former assemblyman and now candidate for Secretary of State Jim Marchant was held at The Dragon Ridge Country Club in Henderson, NV. Chairman Michael McDonald lit up the crowd with a barn burner speech. Similar to his interview with the Nevada Globe, Mcdonald promised to root out moderate Republicans who "work on behalf of Democrats" and, surprisingly, named names.  McDonald called out Republican Barbara Cegavske as one of those moderates who "worked on behalf of Democrats" when she declined to look at what he characterized as thousands of  anomalies and mountains of evidence of fraud in the 2020 election.
McDonald recalled the time he was a cop and asked the audience to imagine if their house had been robbed. "Would you want me to collect and look at only 4% of the evidence at the crime scene? No, of course not! But, that is exactly what Barbara did." Cegavske was subsequently censured by the NV GOP for "disregard of her oath of office by failing to investigate election fraud, her dismissive public statements regarding election integrity concerns, and her failure to ensure compliance with Nevada and federal election law, these actions being at least partially causal in November 2020 election irregularities and fraud."
McDonald and Marchant both slammed the Memorandum of Understanding that Cegavske signed with Mi Familia Vota, the ACLU, and the League of Women Voters, which prohibited DMV workers from verifying citizenship when registering voters. Marchant claimed that Cegavaske was threatened with a lawsuit and caved. "If I was the Secretary of State at that time, my response to them would have been 'See you in court,'" Marchant said.
Mark Meadows, who served as Trump's Chief of Staff during the final year of his presidency, spoke for about 20 minutes and threw his support behind Marchant, referring to him "as one of the most tenacious guys I know." Within his address, Meadows compared Nevada to Virginia: "Nevada is a lot closer than Virginia. I promise you. You can actually turn the tide in Nevada," said Meadows and confirmed that he was "very bullish on Nevada."
Meadows ended with a message from President Trump: "President Trump wants Nevada to know that he loves Nevada. He is going to win Nevada the next time, and he won the last time."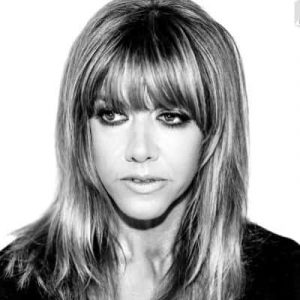 Latest posts by Megan Barth
(see all)