Nevada Law Enforcement Group Endorses April Becker
Law enforcement groups have been on defense fighting Democrats' anti-police rhetoric
By Robert Lauer, April 14, 2022 11:42 am
CORRECTION: An earlier version of this story contained a significant error. The Nevada Globe had reported that the Public Safety Alliance of Nevada (PSAN) had rescinded its endorsement of incumbent Congresswoman Susie Lee (D-NV3) and instead endorsed Republican challenger April Becker. In fact, the author of this story conflated the "Public Safety Association" with the group in question, Public Safety Alliance of Nevada. This story has been updated to correct this mistake and to add comment from a representative of Congresswoman Lee. The Nevada Globe regrets the error.
The Public Safety Alliance of Nevada (PSAN), an organization representing nearly 100 law enforcement organizations and 10,000 officers throughout Nevada, has backed Democratic lawmakers in Nevada three-to-one in the last 2020 election cycle.
However, following the 2020 Black Live Matter (BLM) riots and calls to defund the police by the Democratic Party in Nevada and around the country, law enforcement groups like the PSAN have been on the defense fighting laws and fighting Democrats' anti-police rhetoric.
In fact, PSAN has rescinded Democratic endorsements in prior elections. In 2020, they initially endorsed Becker's 2020 Democratic opponent for Senate District 6 – Nicole Cannizzaro.
That year, following the BLM riots in Las Vegas, coupled with the Nevada Democrats calls to defund the police, PSAN rescinded their endorsement Cannizzaro and endorsed Becker. Becker ended up losing the highly-contested race by only 631 votes. 
Ms. Lee's campaign contacted the Nevada Globe to make clear that the Congresswoman retains support among law enforcement professionals and values that support. "We wanted the record to show that PSAN has never endorsed Susie Lee," Stephanie Justice, a communications operative on Lee's campaign, told the Globe. "This group broke away from the Nevada Law Enforcement Coalition in 2020 and did not endorse her. The Nevada Law Enforcement Coalition has supported Susie Lee since 2018 because she has been a staunch advocate for our law enforcement officers in Congress, including by introducing legislation such as the Invest to Protect Act to invest in local police departments and continuously bringing in funding for Nevada's law enforcement entities through her position on the House Appropriations Committee."
In 2021, following the legislative session led by Senate Majority Leader Cannizzaro, PSAN Executive Director Rick McCann went on offense and posted a Youtube video in which he reviewed 13 bills. One such bill McCann reviewed, Assembly Bill 58, authorized the Nevada Attorney General's Office to "investigate patterns and practices of behavior of law enforcement officers."
It's clear from his video that most of these bills were focused and centered on social justice and police reform, or in progressive parlance, "reimagining the police." For example, McCann claimed success in fighting a bill to allow citizens to sue an individual police officer– referred to as Qualified Immunity.  
Becker's endorsement letter from representative John Abel reads:
April Becker, 

On behalf of the Public Safety Alliance of Nevada, representing nearly 100 law enforcement organizations and nearly 10,000 officers throughout Nevada, we are pleased to announce our endorsement off your 2022 campaign for Representative in Congress, District 3." 
April Becker told the Globe:
I proudly stand with our men and women in law enforcement and am honored to be endorsed by such a well-respected organization. In Congress, I will always back the blue and fight to keep our communities safe by supporting our peace officers and their families.
The Globe will continue to follow the endorsements by Nevada's law enforcement groups to see if the trend of ditching Democrats continues. We have already witnessed Democrats back away from their defund the police rhetoric, perhaps persuaded by concerns of 2022 midterm polling more than public safety.
Editors Note: we originally published acronym of NAPSO for the Public Safety Alliance of Nevada. We have updated article to reflects that PSAN is the correct acronym for the Public Safety Alliance of Nevada.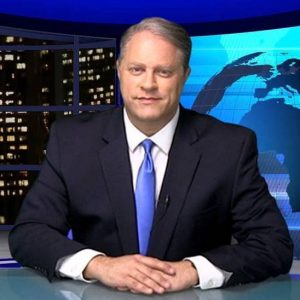 Latest posts by Robert Lauer
(see all)