Scoop: April Becker, Republican Candidate (CD-3) Endorsed by Susan B. Anthony List PAC
District remains a toss up as women, Hispanics, and Independents flee the Democratic Party
By Megan Barth, March 7, 2022 8:18 am
The Globe received an early scoop that the Susan B. Anthony List's Candidate Fund PAC will announce its endorsement of April Becker (R) for Congress in Nevada's 3rd District later this morning.
Per the press release:
"We're proud to endorse April Becker to represent Nevada's 3rd District. She has spent her career defending those who cannot defend themselves and will bring tenacity and compassion to the fight for life in Congress," said Hon. Marilyn Musgrave, SBA List's vice president of government affairs. "As a mother and a grandmother, April has seen first-hand the dramatic advances in science and technology that give us a window into the life of unborn children – including their ability to feel pain. Her Democratic opponent Susie Lee sides with Nancy Pelosi and the radical abortion lobby 100% of the time, sponsoring legislation to wipe out popular abortion limits nationwide and enshrine abortion on demand until birth in the law – even refusing to support medical care for babies who survive failed abortions. With so much at stake, southern Nevadans and all women and children deserve better. April's common sense will be a much-needed check on the pro-abortion extremism running rampant in Washington."

Becker is a litigator and real estate attorney from the greater Las Vegas area. She and her husband Matt own and operate a number of small businesses in the area and are deeply involved in their community, where Becker serves on the advisory board of the UNLV Libraries and is a member of the Legal Aid Center of Southern Nevada's "100 Hours Club" for her pro-bono legal aid. She and Matt have three children and recently became grandparents.

SBA List is a network of 900,000 pro-life Americans nationwide, dedicated to ending abortion by electing national leaders and advocating for laws that save lives, with a special calling to promote pro-life women leaders."
Becker told the Globe: "I'm honored to have the endorsement of Susan B. Anthony List. As a mother, and new grandmother, I know that life is precious and I will fight to protect it."
Becker will face Republican challengers Clark Bossert, John Kovacs and Noah Mangeri in the primary. The winner will face Democratic Rep. Susie Lee. The latest Democratic redistricting moved the district from a 'fair fight' district to a +2 Democratic district. However, with President Joe Biden underwater in the polls, a red wave is predicted in November and the district remains a toss-up as more women, Hispanics, independents and registered Democrats are fleeing the Democrat party.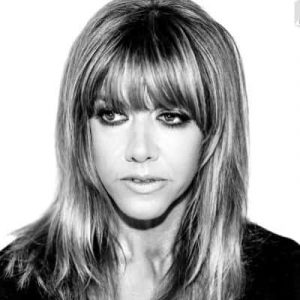 Latest posts by Megan Barth
(see all)