Las Vegas Councilman Stavros Anthony to Run For Lieutenant Governor
Promises 'strong conservative and common-sense leadership for all Nevadans'
By Megan Barth, November 5, 2021 1:09 pm
As reported by the Las Vegas Review Journal (RJ), Stavros Anthony (R) city councilman of Las Vegas, District 3, will run for Lieutenant Governor for the State of Nevada in 2o22.
In his statement to the RJ, the former Las Vegas police captain criticized the current political power balance in the state capital, where Democrats hold the governor's office and the Legislature and all statewide offices except secretary of state. If elected, Anthony said he wanted to focus on economic development with an emphasis on small business, public safety, advancing tourism, and overseeing the Senate.
"I have spent a career in public service, with the last eleven years on the Las Vegas City Council, enforcing laws passed by the legislature," he said, adding that he wanted to put his skills and experience "to deliver strong conservative and common-sense leadership for all Nevadans. Watching the legislative session and the current administration's handling of the mandates, the pandemic, and the economy — not only what the lieutenant governor didn't do, but also what the Governor did do started me thinking maybe I should run and allow myself the opportunity to lay out competing visions on how to best move Nevada forward," Anthony said in a statement.
Anthony joins two other announced Republican candidates, former state treasurer Dan Schwartz and perennial candidate Mack Miller, who has run previously for state Assembly and Las Vegas mayor.
Anthony last ran for Commissioner in Clark County but was narrowly defeated by Democrat Ross Miller by just 15 votes out of 150,000 cast after failing to convince Judge Elizabeth Gonzalez to grant a new election.
As the RJ states, "Nevada's lieutenant governor, who runs for office independently from the governor, presides over the Senate and casts tie-breaking votes when necessary. The officeholder also chairs the state Commission on Tourism and serves on several other state boards related to small business, transportation and economic development."
The former Lieutenant Governor, Kate Marshall, resigned in September to join the Biden administration.  Governor Sisolak has yet to make an appointment to fill the vacant seat.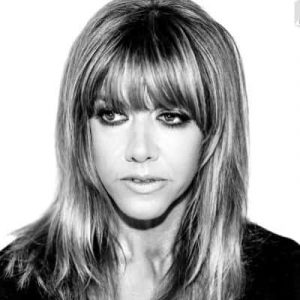 Latest posts by Megan Barth
(see all)