Nevada Democrats Are Losing Independents and Unpopular with Young Voters
'Sen. Cortez Masto is more unpopular than Gov. Sisolak and Sen. Rosen'
By Megan Barth, January 27, 2022 5:54 pm
New polling and voter registration numbers confirm that young voters are not enthusiastic about Nevada Democrats.
According to the Nevada Independent, 1,000 more registered independent voters became Republicans during the last three months of 2021:
"The numbers gradually escalated each month, but the GOP was significantly ahead of the Dems every month."

So about 1,000 more indies became Republicans than they became Dems during the last three months of 2021.

More than two and a half times as many Democrats have switched their voter registrations to Republicans as vice-versa during the last three months, a statistic with ominous portents for Democratic candidates."
Ominous, indeed. But wait, it gets worse.
A new poll released by the left-leaning group, Data for Progress, found that among Nevadans age 18-36, were enthusiastic about the midterms but not of those in power.
The Las Vegas Sun reports:
"A poll released today that surveyed more than 400 Nevadans ages 18 to 36 found that while many are enthusiastic about the 2022 elections, they are not satisfied with the current leaders and are ready to see changes to the economy.

The poll, conducted Jan. 4-12 by Data for Progress in partnership with youth voting organization NextGen America through text message and web panels, comes at a critical time when Democratic incumbents in Nevada like Gov. Steve Sisolak and Sen. Catherine Cortez Masto face potentially difficult roads to reelection this November. Their races originally were listed as "lean Democrat" but were changed to "toss ups" by the Cook Political Report, a nonpartisan political newsletter that analyzes elections and campaigns nationwide.

For Sisolak, 37% percent of respondents approve while 47% disapprove. Fourteen percent don't know how they feel. For Cortez Masto, 28% approve of the first-term senator and 42% disapprove, while 30% don't know.

Vice President Kamala Harris and Nevada Gov. Steve Sisolak. (Twitter)

Many respondents — 38% — do not know how they feel about Nevada Democratic Sen. Jacky Rosen, whose term ends in 2025. Twenty-eight percent approve and 35% disapprove of Rosen.

'Sen. Cortez Masto is more unpopular than Gov. Sisolak and Sen. Rosen,' the survey analysts wrote. 'It is important to note that there is a significant percentage of residents who don't know enough about their senators to make an informed decision,' the survey analysts continued."
The poll also revealed a major enthusiasm gap with Republicans boasting a 19-point advantage over Democrats.
As reported by The Globe,
"In Nevada, the numbers for Biden look way worse than in Virginia or New Jersey. According to Civiqs, Biden's approval in the state is -56 disapproval vs 35 approval, which is a net of -21. If McAuliffe couldn't overcome a -13, Team Sisolak has got to be looking at a -21 with dread, if not outright surrender. Same for Catherine Cortez Masto and the three Democratic Representatives.

The shift may also be tied to Governor Steve Sisolak's continued use of emergency powers, granted to him by the state constitution, but without an expiration date. Using (some might say abusing) these emergency powers, Sisolak has enacted lockdowns, resulting in the second highest unemployment in the nation, and an unpopular mask mandate that was, again, recently extended until some time in February.  Sisolak's orders have persisted even as other Democratic governors have begun to pull back, perhaps in reacting to an electorate that's growing impatient."
Adding to this Democratic dread, Latinos are saying "Adios" to the Democratic Party.
The Globe reports:
"As Nevada Democrats continue to shift further left in policy and the state party is run by Bernie Sanders socialists, Nevada's Latino population has been steadily shifting toward Republican candidates and conservative messaging.

According to Jesus Marquez, former adviser to President Donald J Trump, conservative radio commentator in Nevada, and political consultant, Latinos have been steadily shifting away from the Democrat party since President Trump ran for office in 2016.

'Romney got 27 percent of the Latino vote. Trump got 32 percent in 2016, and in 2020, 37 percent of Latinos voted for Donald Trump. In Nevada, those numbers were 30 and 36 percent, respectively. With a new generation of Republican leaders taking charge, like Adam Laxalt and Ron DeSantis, Latinos continue to embrace conservative messaging and the movement that Donald Trump started,' Marquez stated.

'Latinos understood what economic prosperity was under Donald Trump. They now clearly understand what Biden's policies are doing to their businesses and families and they are rejecting these policies,' Marquez said."
According to the data, a red wave is predicted in the upcoming November midterms. This recent polling of young voters and the flight of independents and Latinos to the Republican party, adds not only to the data, but to the overall vulnerability of Democratic incumbents and candidates who have consistently talked and tweeted about abortion, voting rights, and climate change—instead of the economy, jobs, and inflation.
In a historical swing state like Nevada, the data shows that Democrats, young voters, and Latino voters are all trending away from the Democrats' rhetoric. If the old American truism "people vote their pocketbooks" holds true, we may see a shift in that rhetoric—or a red wave in November.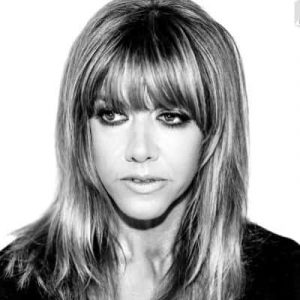 Latest posts by Megan Barth
(see all)