Governor Sisolak Uses Fear For Fundraising
In hard economic times, Gov hopes fear pays the bills
By Megan Barth, January 7, 2022 11:55 am
With the worst unemployment and education system in the country, Governor Steve Sisolak reminded Nevadans in a tweet that he is "fighting like hell" for abortion, climate change and voting rights.
Governors are our last defense on issues like voting rights, climate change, and reproductive rights.

I'll continue to fight like hell for all of them.

— Steve Sisolak (@SteveSisolak) January 5, 2022
As a follow up to that tweet, Sisolak doubled down on his political rhetoric in a fundraising email, citing that governors must protect voting rights, healthcare and democracy from violent GOP insurrectionists: "If we don't step up RIGHT NOW to stop the GOP, we could lose everything," the letter claims.
Due to Governor Sisolak's never-ending emergency powers, many Nevadans have lost everything, including their livelihoods, a quality education, and the freedom and liberty to make their personal health care decisions.
During the last legislative session, the Democratic legislature refused to limit the governor's emergency powers. They also passed sweeping election reforms which included mail-in voting, allowing for every registered voter to receive and cast a ballot through the mail.
According to a 538, "It's taken as gospel these days that abortion is a high political priority, but that's only true for a small subset of people. Polling routinely shows that when Americans are asked to rank their political priorities, abortion falls low on the list."
According to the Pew Research Center, "The share of all voters who say climate change will be very important to their vote (42%) trails behind other leading issues such as the economy (79%), health care (68%) and the coronavirus outbreak (62%).
As previously mentioned in The Globe, a perfect storm is brewing in Nevada:
"The Nevada Independent is raising the alarm about Democrats leaving the party, noting that Democrats are seeing nearly three times as many defections as Republicans over the last three months. Ralston says that the numbers are 'relatively small,' given how many voters are in the state, 'but if this pattern continues well into 2022, it could well be the canary in the coal mine for a red wave.'"
It is unlikely that fear will stop a red wave, or influence independents (the largest voting bloc in the state), but as Sisolak continues to crater in the polls against his leading challengers, and as his never-ending mandates damage Nevada's economy, his deflection to political rhetoric is not surprising.
Invoking fear is a time-tested and effective political tactic, but in hard economic times, fear doesn't always pay the bills.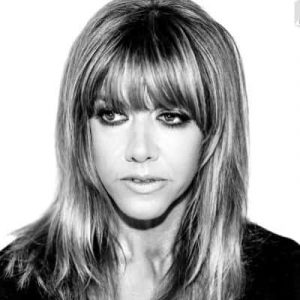 Latest posts by Megan Barth
(see all)