Republicans leading generic ballot at 'historic' levels
With Biden underwater, Republicans are rising in the polls
By Megan Barth, January 4, 2022 6:10 am
The latest polling numbers are not ringing in a Happy New Year for Democrats.
According to CNBC,
Republicans now sport a historic 10-point advantage when Americans are asked which party they prefer to control Congress, holding a 44%-34% margin over Democrats. That's up from a 2-point Republican advantage in the October survey.

In the past 20 years, CNBC and NBC surveys have never registered a double-digit Republican advantage on congressional preference, with the largest lead ever being 4 points for the GOP.

"If the election were tomorrow, it would be an absolute unmitigated disaster for the Democrats,″ said Jay Campbell, partner at Hart Research Associates and the Democratic pollster for the survey.
Likewise, as reported by Real Clear Politics and 538, in just two years, Republicans are seeing a 7.5% to 10% swing to victory on the Generic Ballot. 
44.1% Republican (39.8% – 2020)

41.7% Democrat (47.5% – 2020)

2.4% Republican Advantage (2020 – 7.7% Dem Advantage)
538:
42.8% Republican (40.9% – 2020)

42% Democrat (47.5% – 2020)

.8% Republican Advantage (2020 – 6.6% Dem Advantage)
In Nevada, polling from OnMessage Inc shows leading candidates Sheriff Joe Lombardo and former Senator Dean Heller with an early and comfortable lead to unseat Governor Steve Sisolak.
Republicans are poised to win the Nevada Governor's race. See our polling memo below👇 pic.twitter.com/QXcuEoEnl6

— OnMessageInc (@OnMessageInc) December 13, 2021
President Joe Biden has had his unfavorables topping his favorables since August 30, 2021, and his disapproval rating hit a high of 51.9% on December 20th, according to 538. With President Biden underwater, Republicans are rising in the polls. Biden's handling of the economy and Covid are potentially toxic for Nevada Democrats in the Midterms.
As reported by The Globe, a perfect storm is brewing in Nevada:
"Jon Ralston of the Nevada Independent is raising the alarm about Democrats leaving the party, noting that Democrats are seeing nearly three times as many defections as Republicans over the last three months. Ralston says that the numbers are 'relatively small,' given how many voters are in the state, 'but if this pattern continues well into 2022, it could well be the canary in the coal mine for a red wave.'Ralston also says that the 'Biden brand' is proving more toxic than former President Donald Trump in Nevada as of now. That's borne out by the polling: President Joe Biden's approval is underwater among all registered Nevada voters (-3) and among suburban voters (-13).' Ralston's alarm should be considered on top of structural worries that the Democrats face nationwide as the party is increasingly seen as home to college-educated coastal elites.

The Wall Street Journal reported last week that for the first time ever, 'Hispanic voters are now evenly split' between Republicans and Democrats. The newspaper's new poll concludes that 'Republicans have made rapid gains among a crucial voting demographic that has long favored Democrats.'  The Cook Political Report shifted both the governor's race and the Senate race from lean Democrat to Toss Up.'
This shift may also be tied to the plummeting poll number for the Biden Administration.  In Nevada, the numbers for Biden look way worse than in Virginia or New Jersey. According to Civiqs, Biden's approval in the state is -56 disapproval vs 35 approval, which is a net of -21. If Terry McAuliffe couldn't overcome a -13, Team Sisolak has got to be looking at a -21 with dread, if not outright surrender. Same for Senator Catherine Cortez Masto and the three Democratic Representatives.
In the latest poll conducted by the NSRC, 46 percent of registered voters said they would vote for Nevada's former Attorney General, Republican Adam Laxalt for Senate, and 42 percent favored Sen. Catherine Cortez Masto. This polling is consistent with the Nevada Senate race's shift from lean Democrat to toss up published by Cook's Political Report.
Furthermore, Biden's disapproval among independents is 64%. As Nevada has more registered independents than Democrats or Republicans, this could spell trouble for Sen. Cortez Masto, Governor Sisolak, and many Democratic politicians throughout Nevada if they continue to legislate further left than what a majority of Nevadans will tolerate.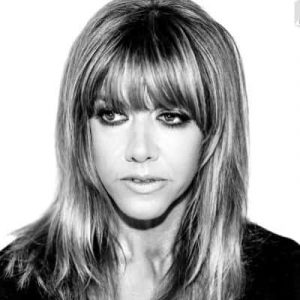 Latest posts by Megan Barth
(see all)