Assemblywoman Annie Black is Running For Congress
Black to Globe in exclusive interview: 'Nevada is under attack'
By Megan Barth, January 4, 2022 9:41 am
Today, Republican Assemblywoman Annie Black (AD-19) announced her candidacy for Congress in Congressional District 4 (CD-4), with hopes to win the primary and unseat Democratic incumbent Rep. Steven Horsford. Prior to her announcement, Black spoke to The Globe in a phone interview and in typical Black fashion, spoke directly and without apology.
As a freshman assemblywoman in the Nevada legislature, she was stripped of her floor and voting privileges by the Democratic majority for refusing to wear a mask on the floor. In order to have her privileges reinstated, Democratic legislators insisted she apologize. She declined. Only two days later, her voting privileges were reinstated. To this day, she hasn't apologized.
"If you want to get vaccinated and wear a mask, then by all means, that is your choice. I am not anti-vax, I am for medical freedom and choice. OSHA should not weaponized by the federal government. People should not be fired if they are not vaccinated and businesses shouldn't be fined if patrons choose to not wear a mask."
Slamming Rep. Horsford and President Joe Biden, Black claims that the Nevada that she has known and loved her whole life is under attack. "Horsford and Biden are bankrupting the country. Nevada is a place where American's should be able to pursue the American dream and under this administration, and with Horsford's help, Nevadans are facing the highest inflation in 40 years, the highest unemployment in the country, and higher gas prices," Black stated.
The Nevada I know and love is the land of opportunity, but Biden-Horsford economic policies are destroying our state and bankrupting Nevadans. I'm running for Congress to get our economy going again and to fight for every Nevadans chance to work for their American Dream 🇺🇸 pic.twitter.com/BevhOKUWKM

— Annie Black (@RealAnnieBlack) January 4, 2022
Black refers to the Build Back Better infrastructure bill that has stalled under Biden as "Build Back Broke," and when she is in Congress, she pledges to ensure that the bill will never pass. Black wants to reverse all policies of the Biden Administration. "Horsford has voted with Biden and Pelosi 100% of the time and turned the great economy that we had under President Trump into a disaster," Black said.
When asked about how redistricting has helped or hurt a Republican's chances to reclaim CD-4, Black charged, "Horsford has a slight advantage on paper, but he is going to have to explain to Democrats, Republicans and Independents why gas is twice as much, groceries are more expensive, shelves are bare, and unemployment and inflation are at record highs. Horsford has hurt, not helped, Nevadans."
Republicans throughout the state are smelling blood in the water as the midterm calendar and the president's low approval ratings have provided reasons for optimism. Black will face multiple Republican challengers in the June primary, including small-business owner and retired U.S. Air Force officer Sam Peters, whom she refers to as "a friend," and former champion boxer Jessie Vargas. Chance Bonaventura, an aide to Las Vegas Councilwoman Michele Fiore, filed paperwork with the Federal Election Commission on Monday.
When asked about these challengers, Black claims that she is the most suitable candidate as she has a record of doing what she says she is going to do. "Within days of these Covid restrictions, I was leading rallies in Mesquite and challenging the Democratic legislature in Carson City," Black said. She promises to take the same fight to the halls of Congress in order to protect Nevadans and the American Dream.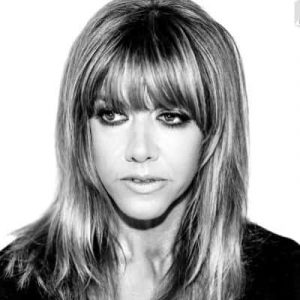 Latest posts by Megan Barth
(see all)