Republicans Unanimously Vote To End Vaccine Mandates for State Employees and Universities
NHSE Chair at UNR encouraged faculty and staff to support mandate
By Robert Lauer, December 22, 2021 10:52 am
In the first vote by Nevada lawmakers since Gov. Sisolak declared emergency powers 22 months ago, the Nevada Legislative Select Interim Committee heard testimony and held a vote to extend vaccine mandates for state employees and all university students and staff. The Democratic-controlled Nevada Legislature refused to address any such mandates, or the Governor's emergency powers, in the regular sessions earlier this year or in the special session last month.
Prior to the committee meeting, an alert was issued by several Republican activists, candidates, and UNR faculty when a Select Interim Committee suddenly announced a hearing to extend the temporary vaccine mandate for all "Post-secondary Schools" in Nevada, in other words, all community colleges and universities. The mandate was issued for 120 days by the Nevada Board of Health and expired on December 18, 2021.
The Select Interim Committee is made up of six Republicans and six Democrats:
Assemblyman Steve Yeager, Chair (D), Assemblyman Jason Frierson, Vice Chair (Speaker) (D), Senator Nicole Cannizzaro (D), Senator Moises Denis (D), Senator Scott Hammond (R), Senator Joseph Hardy (R), Senator Dallas Harris (D), Senator James Settelmeyer (R), Assemblywoman Jill Dickman (R), Assemblywoman Sandra Jauregui (D), Assemblywoman Lisa Krasner (R), and Assemblyman Tom Roberts (R).
The final vote was split 6-6 with all six Democrats against ending the mandate and all six Republicans favoring ending. The tie vote allowed the mandate to expire.
Per emergency statute, the meeting was virtual. Yet, 200 people emailed and called in to comment and were overwhelmingly against the mandate.
According to a source from a faculty member at University of Nevada, Reno (UNR), the Chair of the Nevada System of Higher Education (NSHE), was encouraging faculty and staff to reach out to the committee in support of the mandate.
In an email obtained by The Globe, Amy Pason, (pronouns: she/her), Chair of the NSHE at UNR,  encouraged support of the mandate.
One letter of support sent to the Select Interim Committee was from MDR (Mariah) Evans, PhD, Professor Emeritx, Department of Sociology and Interdisciplinary Social Psychology, PhD Program,University of Nevada, Reno:
"Some courses, especially those involving laboratory experiments, need to be experienced in person to have their full impact. Moreover, research shows that student learning is deepened and made more useful by peer discussions of course material. A vax mandate is the best way to make this happen. Vaccination is the best tool we have to prevent infection (and to reduce the seriousness of infection for the rare cases where infection occurs despite the vaccination). Critically, the vax mandate protects not only our students, but also vulnerable people in their social networks of family and friends."
But the majority of letters read like this one from the Wynn Family.
"To whom it may concern,
We are the Wynn family. I always thought my twin daughters would attend UNR. They are juniors in high school as of now. With the mandates in place and possibly mandates that will be permanently in place, we as Nevada residents will never give UNR our money for our kids to attend. Such a shame. We are already searching out colleges that won't require this vaccine with a 99.7% survival rate. Pure insanity!!! So disheartening. My kids will also not be attending a college that require masks. I'm sure there are a lot of other parents and future students now looking elsewhere for college."
GOP candidate for Governor, and former Senator, Dean Heller, applauded the Republican legislator's vote.  In a statement sent to supporters, Heller writes: "I'm deeply thankful that we have Republican state lawmakers willing to stand up and oppose tyrants like Steve Sisolak, who believe the government should be in charge of personal health care decisions," Heller said.  "When I'm Governor I'll put a stop to mask and vaccine mandates, shutdowns, lockdowns and other government infringements on people's lives."
Republican member of the Select Interim Committee, Sen. Scott Hammond, commented:
"Vaccine mandates are bad public policy. Give people the information and let them decide for themselves. "
NHSE Chancellor Melody Rose issued the following statement after the split vote:
"Following the direction of the Legislative Commission, any student registration hold based on not having a COVID-19 vaccine must be lifted immediately".
However, per our source at UNR, the NSHE voted yesterday to continue the vaccine mandate for faculty and staff requiring weekly testing for the unvaccinated beginning on January 12, 2022. The insurance surcharge for state employees, approved by Governor Sisolak, will begin on July 1, 2022.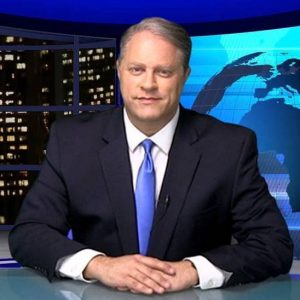 Latest posts by Robert Lauer
(see all)