Commisioner Tick Segerblom Tweets To Raise Rates on Water Usage
Segerblom: 'Can use tax dollars to create affordable housing'
By Megan Barth, December 21, 2021 4:37 pm
Clark County Commissioner Tick Segerblom took to Twitter today to call for a progressive tax rate on water usage for Nevadans. Democratic Socialist Segerblom believes that a progressive rate will fund and create affordable housing.
Clark County subsidizes water rates with a 1/4 cent sales tax – if we make water rates more progressive we can use those sales tax $ to create affordable housing

— Tick Segerblom (@tsegerblom) December 21, 2021
In a series of tweets, Segerblom makes his case for higher rates on water due to the Western drought created by climate change. These higher rates, he asserts, "will discourage waste."
"You discourage waste with higher rates. We need more of that to sustain this fragile water supply in a climate change era." https://t.co/qjhfz9LA5v via @bbgvisualdata

— Tick Segerblom (@tsegerblom) December 21, 2021
The Globe reached out to Segerblom for further clarification regarding his proposal. We also inquired as to the impact of water conservation and usage in the ongoing development of multi-family/affordable housing.
He replied: "It's not a tax, it just makes the rates more progressive. So if you used a little the cost would be low, but as you use more the cost would go up. That would raise an additional amount which would be comparable to the $100 million a year the sales tax provides so we could then use the sales tax for other things like affordable housing."
As reported by The Globe, Segerblom's fellow Democratic politicians, including Vice President Kamala Harris, used Lake Mead as a poster child to push the Green New Deal and other tax-and-spend policies to combat climate change.
With Lake Mead in the backdrop, Vice President Kamala Harris, flanked by Nevada Democratic colleagues Steven Horsford, Susie Lee and Dina Titus, pushed to sell the Biden administration's Build Back Better agenda which includes raising taxes to combat climate change.

'The Build Back Better agenda will help us tackle the climate crisis with investments in clean energy and electric vehicles, and so we can reduce emissions,' she said. 'And why do we need to reduce emissions? Because that is part of what is contributing to these drought conditions.'

On the very same day of Harris's visit to Lake Mead, the Clark County Commissioners published "Transform Clark County"–a 400 plus page master development plan which reworked and rewrote zoning ordinances and regulations to transform Clark County into an 'equitable, diverse, and climate-resilient' county.

Within these pages are a plan to develop a portion of 39,000 acres of land the County had previously purchased from BLM in unincorporated Clark County to develop low-income housing and multi-family developments–interspersed with single family housing, retail and businesses."
Additionally, solar farms are widely supported by his Democratic colleagues in Nevada. However, water usage by solar farms is astronomical for construction, operation and maintenance.
As reported by Solar Power World, Secretary Granholm and Rep. Susie Lee toured Rosendin Electric's Townsite Solar Farm in Boulder City, NV  in June 2021, where Granholm proclaimed:
'This solar plant is the perfect example of how we can use the potential in clean energy to create good-paying union jobs that grow the economy, reduce energy bills and address climate change," said Energy Secretary Jennifer M. Granholm. President Biden's American Jobs Plan will create millions of clean energy jobs all across the supply chain that will be needed to plan facilities, manufacture materials, install transmission lines and solar panels, and it's going to help us get our country get to 100% clean electricity by 2035."
According to the Las Vegas Review Journal:
"Since April, the county has fined Rosendin Electric nearly $220,000 for failing to control dust during construction of a roughly 1,000-acre solar farm off of Interstate 11. In all but one of the eight instances, Rosendin has not contested the fines.
The county says the company is putting its business interests ahead of complying with air-quality standards.

'Well, from our perspective, they responded by continuing to be out of compliance and making business decisions that are based on how quickly they can get the project done, as opposed to implementing the best practices that are required in our air quality regulations,' said Marci Henson, director of Clark County's department of environment and sustainability.

Those dust control efforts include keeping the ground wet to prevent dust from blowing away."
As reported by The Globe:
"Buried within this story is how much water was used in May and June to keep the ground wet and from the looks of the fines, twenty million gallons of water is simply not enough to meet the environmental regulation standards for dust mitigation.

During a July hearing with county regulators, Amy Sue Ambrose, environmental director for Rosendin, said the company was making its best effort to control dust on a challenging site, including spraying more than 20 million gallons of water at the site between early May and the end of June. (emphasis added)."
These green energy policies touted by Segerblom demand higher taxes and penalties for working Nevada families, at a time when Nevadan families are struggling.
Furthermore, these policies require massive water usage for the construction and maintenance of solar farms, the tens of thousands of acres of housing developments cited in Transform Clark County, and the population growth that these developments attract.
Sustainability is a political buzz word, but these policies hardly seem sustainable in times of a historic drought.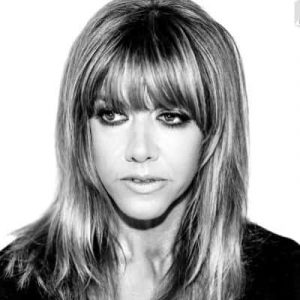 Latest posts by Megan Barth
(see all)