Complaint Lodged Against Senators Carrie Buck and Keith Prickard for Illegal Fundraising
Sen. Buck: 'this will be known as bacon-and-eggs-gate'
By Megan Barth, December 20, 2021 12:52 pm
Adding to the numerous complaints and lawsuits amid the ongoing dispute between the factions of the Clark County Republican Party, more complaints have been filed against state Senators Carrie Buck and Keith Pickard for illegally fundraising within 15 days prior to or after a special legislative session.
As reported by The Globe, The Clark County Republican Party (CCRP) has been fighting a public battle inside and outside of the courtroom against "Rogue LLC," a corporation that includes Nevada senator Dr. Carrie Buck. Both entities have claimed ownership of the party.
In a prior lawsuit, Rogue LLC accused the Nevada Republican Party of trying to hold the Central Committee election before the Clark County leadership dispute is settled, which could affect who represents the state's most populous county—Clark County. Rogue wanted to put the meeting on hold until the delegates of Clark can be determined.
Less than two hours later, Humboldt County District Judge Michael Montero dismissed the lawsuit with prejudice saying the court does not have jurisdiction over a political party's internal dispute.
Now, Senators Carrie Buck and Keith Prickard are fighting another battle.
As reported in the Las Vegas Review Journal:
"Complaints filed Tuesday by a Henderson resident affiliated with the state-sanctioned county GOP group allege that the leader of the rival faction, state Sen. Carrie Buck, R-Henderson, promoted and held fundraisers for her wing of the county party in violation of a state law that bars fundraising by lawmakers or political caucuses within 15 days before or after a special legislative session.

The Legislature met in special session from Nov. 12 to Nov. 16 to approve new state legislative and congressional district boundaries. On Nov. 13, during the redistricting session, Buck's GOP group held a meeting at which Buck and fellow Henderson Republican Sen. Keith Pickard briefed leaders on the session via a videoconference from Carson City. Tickets to the event were $40.

The complaint filed with the state characterizes the event as a fundraiser for which Buck "not only accepted the contributions for the (party organization), but was actively soliciting them." Pickard was named individually in a separate complaint for participating in the event.

The complaint against Buck also said she solicited donations for an early December Christmas party for the group on social media. Per the state law, the fundraising blackout period for the session would have ended Dec. 1.

The holiday party was scheduled for Dec. 3, but the complaint charges that Buck wrongfully promoted the event on Nov. 19, three days after the end of session.

On Friday, Buck characterized the event as an informational breakfast.

"Let's just be clear: This wasn't a fundraiser event. This was bacon and eggs, and this is just another frivolous attack," she said. "This will be known as Bacon-and-Eggs-gate."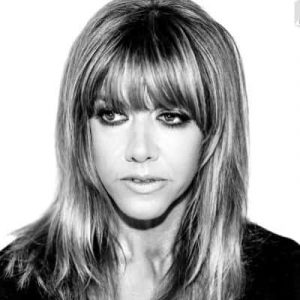 Latest posts by Megan Barth
(see all)