Motion Filed by NV GOP to Recoup Attorneys Fees From Rogue Corp
Seeks over $5,000 in legal fees
By Megan Barth, November 26, 2021 2:19 pm
As reported by The Globe, The Clark County Republican Party (CCRP) has been fighting a public battle inside and outside of the courtroom against "Rogue LLC," a corporation that includes Nevada senator Dr. Carrie Buck. Both entities have claimed ownership of the party.
In a prior lawsuit, Rogue LLC accused the Nevada Republican Party of trying to hold the Central Committee election before the Clark County leadership dispute is settled, which could affect who represents the state's most populous county—Clark County. Rogue wanted to put the meeting on hold until the delegates of Clark can be determined.
Less than two hours later, Humboldt County District Judge Michael Montero dismissed the lawsuit with prejudice saying the court does not have jurisdiction over a political party's internal dispute.
After this ruling, Chairman Michael McDonald vowed in an exclusive interview with The Globe to take further legal action to recoup legal fees, naming Sen. Buck: "What [she] did in Clark County and the lawsuits she filed caused her to be booed at our last convention. As a matter of fact, I will be filing a lawsuit against her this week to recover the costs we had to pay to defend ourselves in Humboldt county.  The legal bills weren't cheap, and by her filing a frivolous lawsuit….there has to be consequences to that. She is going to be sued personally and she is going to have to pay for it."
On November 22, Sen. Buck called Chairman Michael McDonald's bluff in a tweet:
#ICYMI Our movement is gaining momentum & @McDonaldNV promise to sue me by 11/12 (his words) = more #brokenpromises. #FWIW the Emperor is consistent. His last-ditch effort to stop us from fighting DEMS failed. Time to #WinBackNV. Join us today for a Big Announcement! #CCRP #TIA https://t.co/rrDBR6PGi4

— Dr. Carrie Ann Buck (@Icoacheducators) November 23, 2021
The NV GOP has now filed a motion on November 23, seeking compensation for over $5,000 in legal fees:
2021-11-23 Motion for Attorney_s Fees and Costs

The Nevada Globe has reached out to Chairman McDonald and Sen. Buck. The story will be updated accordingly.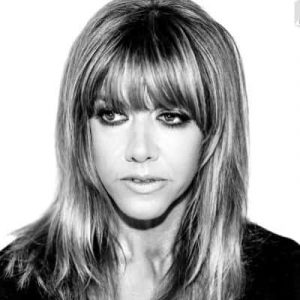 Latest posts by Megan Barth
(see all)