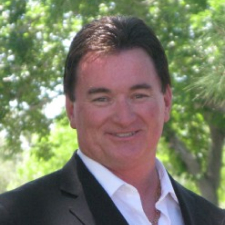 In exclusive interview with The Globe, Nevada GOP Chairman Michael McDonald breaks some news
Voter ID will be on the ballot in 2022
By Megan Barth, November 9, 2021 6:45 am
Newly re-elected Chairman of the Nevada GOP, Michael McDonald, in a candid and news-breaking interview, assured Nevadans that the state will live up to its historic reputation of being a swing state and the unity of the party will  flip Nevada red in the 2022 election.
"For the first time in a long time, we have all counties on board," McDonald explained. "For a while we had two of our largest counties fighting against the Trump campaign, fighting against the state party, and doing everything they could do as Republicans to get Democrats elected. These weren't Republicans, these were Republicans in name only. And I am going to make sure that those types of Republicans, RINOS, are not in leadership positions and they will not have the support of the state or national party. If you are working against the values of the Republican party, if you vote to raise taxes, if you sabotage the party, I will not be be looking for unity. I will be looking to have you removed or defeated at the ballot box," Mcdonald warned.
McDonald also announced that Senator Carrie Buck is one of those RINO Republicans who used the resources of the party and then "lost her way."
"What she did in Clark County and the lawsuits she filed caused her to be booed at our last convention. As a matter of fact, I will be filing a lawsuit against her this week to recover the costs we had to pay to defend ourselves in Humboldt county.  The legal bills weren't cheap, and by her filing a frivolous lawsuit….there has to be consequences to that. She is going to be sued personally and she is going to have to pay for it."
When The Globe asked if he is looking for a primary challenger to run against Buck, he stated, "Well, I understand she isn't running again, at least that is what she is saying publicly, and I understand that moderate candidates may do better in certain areas of the state, but if you're a moderate that is going to go sabotage the values of the Republican Party, then you will not have the support from the state GOP."
McDonald also broke some news to The Globe. He is working on a Voter ID ballot initiative that will appear on the 2022 ballot. He confirmed that they have the funding for the enormous amount of work required to turn out petitioners and supporters. McDonald stressed that Voter ID isn't a Republican issue or a partisan issue and touted that Voter ID has support across the political spectrum. He cited many "anomalies" that occurred in the 2020 election and firmly believes that Voter ID is the only way to return trust and transparency to Nevada elections. McDonald intends to have a draft of the ballot initiative ready by the end of the year, with boots on the ground to gather signatures by early 2022.
When asked about the Virginia and New Jersey elections and how the outcome of those elections translated to Nevada in 2022, McDonald was confident that Republican candidates could capitalize on kitchen table issues with a cross-section of voters.
"We are all feeling the pain of the Biden administration when we go to the supermarket, fill up our gas tank, and now we learned that Biden is giving hundreds of thousands of dollars to illegal aliens. What about Americans? Americans are last. America is last with Democrats and this is causing many Americans to reject their policies and their candidates. Catherine Cortez Masto is vulnerable. All Democrats are vulnerable. The Nevada Democrat Party is in shambles because of their hard shift Left and traditional Democratic candidates don't want to attach themselves to the Democrat Socialists of America. Nevadan's don't want socialist policies. Therefore, Republicans can and will speak to all Nevadans and we are seeing a rise in voter registrations. I don't know that I believe that there are a majority of registered independents in Nevada, I was mistakenly registered as an Independent at the DMV."
McDonald was enthusiastic about the rising numbers of the Clark County GOP membership and claims that the newly elected CCGOP chairman, Jesse Law, has increased the membership within just two months.
"Under David Sajdack's leadership, maybe 85 people would show up to the meeting and there was always fighting amongst party members and party officials.  He worked against the Trump campaign and it hurt Clark County and the state. As did Mike Kadenacy in Washoe County. Kadenacy and Sajdack worked on getting Democrats elected. They are both gone now. Under Jesse, in just two meetings, our membership is now over 850 people and hundreds of people attend the meetings at the Ahern Hotel, where they can socialize, grab a bite to eat or drink, and business can get done."
McDonald also pointed out that the state GOP provides candidate school and volunteer training in order to prepare and train candidates and activists to win elections and grow the party. They are reaching out to registered independents to see if they were registered through human error and they will be knocking on doors and canvassing to get out the vote and register voters.
McDonald will be meeting with Mark Meadows and state party leaders this week to discuss the new leadership and the unity of the state going into 2022. McDonald added that this national interest is what will help Nevada live up to its reputation as a swing state and is intent on flipping Nevada red in order to "save our state and our country."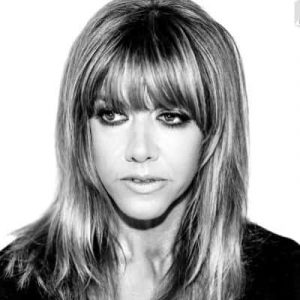 Latest posts by Megan Barth
(see all)