Record 400 Guests Attend Nevada Republicans' Jingle and Mingle Party
Chairman McDonald: 'This was a huge event'
By Megan Barth, December 19, 2021 7:00 am
The Nevada Republican Party's "Jingle and Mingle" party at the Ahern Hotel attracted 400-plus guests, so many that a volunteer told The Globe, "we had over 50 more people than we expected show up to purchase tickets at the door. I hope we don't run of food."  Relying only on word of mouth, email invitations and Facebook announcements, the level of turnout was "pretty wild."
Clark County Republican Party Chairman, Jesse Law, kicked off the event singing the National Anthem.
Chairman Michael McDonald gave a fiery speech: "Look around you. You did this. The sheer number of people here should tell you that a red wave is coming to Nevada next year. We are going to win. This is a party of unity, but with unity comes accountability. We will no longer tolerate RINOs (Republicans in Name Only) in our party." The crowd cheered.
Chairman McDonald told The Globe: "We finally have leadership in Clark County and Jesse Law has done a great job. This was a huge event—a very grass roots event. Based on prior Christmas parties, we anticipated maybe 75 people. We didn't think we would have the largest Christmas party ever held. We wanted to make it a social event with the opportunity for everyone to mingle with candidates and elected officials. We had to turn dozens of people away at the door because we were at capacity. It was also the largest event ever held at the Ahern Hotel. The kitchen staff had to go back to the restaurant four or five times to cook more food.
"During my election for Chairman, I received 90 percent of the vote. In the past, the RINOs were never held accountable. They back stab us. They destroy the brand and they destroy the strength of the party. I am coming after all the RINOs that have back stabbed us in public and behind the scenes. In the past, my motto has always been unity, but now, it is unity through accountability. We are going to hold elected officials and candidates accountable. If you hurt the brand, we are coming after you. It's a new brand. It's a new breed. If anyone is running for office who helps RINOs like Carrie Buck, the state party and county party will not help you. If you want to help get Democrats elected, you can go down with the RINO ship."
Numerous candidates were in attendance including Captain Sam Brown running for Senate, Sigal Chattah for Attorney General, April Becker for CD-3, Carolina Serrano for CD-1, Jim Marchant for Secretary of State, Stan Hoyt for Clark County Sheriff and Dean Heller for Governor.
Elected officials in attendance included, Greg Hafen (AD-36), North Las Vegas Mayor John Lee (running for Governor), Richard MacArthur (AD-4), Annie Black (AD-19), and Glenn Leavitt (AD-23).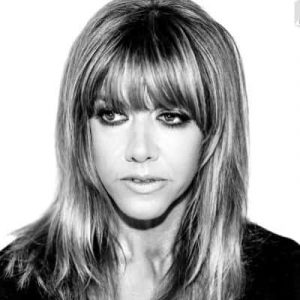 Latest posts by Megan Barth
(see all)