AUDIO: Congressional Candidate Receives Abusive Phone Message
GOPer April Becker called 'bitch' and 'fat pig'
By Robert Lauer, December 7, 2021 1:44 pm
Press play to hear the phone message left for Congressional candidate April Becker. (Warning: foul language)
April Becker, who is looking to secure the Republican nomination and take on incumbent Democrat Susie Lee in November, received a particularly vicious message on her campaign phone this week.
It's a man voice and says:
"Hey Becker, you're a lying, fascist, anti-American bitch. That's who you are. You lie and lie and lie. Get a face job, you fat pig."
Actually, this is just one many abusive phone messages left for the candidate, a respected real estate attorney in Las Vegas who, according to her website, enjoys "fighting for the underdog and taking the tough cases."
Press play to hear a narrated version of this story, presented by AudioHopper.
According to a reverse search, the number belongs to a 51-year old cardiologist who lives in Cambridge, MA. I reached out to the doctor and identified myself as a political reporter doing a story about phone calls received by political candidates. I asked her why a man using a number listed as belonging to her was placing calls calling a female candidate a "bitch" and a "fat pig." The doctor became very shy all of a sudden and hung up the phone.
Democrats have recently expressed intense anxiety over the ill-chosen remarks by Colorado Congresswoman Lauren Boebert directed at her colleague Congresswoman Ilhan Omar, as well as threats the latter says she receives on a regular basis. Boebert had joked to a Staten Island audience that she'd gotten into an elevator with Omar and thought to herself, "Lookey there, it's the Jihad Squad. She doesn't have a backpack, she wasn't dropping it and running, so we're good." Boebert has apologized for her comments. In the wake of this unpleasant episode, Omar played a tape of a voicemail from an anonymous male voice that said, "You will not live much longer."
The Nevada Globe reached out to Susie Lee's office for reaction to the call received by a would-be challenger. Her staff declined to comment or make the Congresswoman available to comment.
Why a Nevada candidate in a crowded Republican primary for a seat that both Cook and Sabato score as "Lean Democratic" attracted attention from a Massachusetts hate-caller is anyone's guess. Becker appeared among several other female GOP hopefuls last week, and that appearance was picked up by Newsmax and others, so perhaps that is what triggered the Bay Stater.
For her part, Becker insists she will not be undone by negative attacks. Becker issued the following statement in response to the call:
"Despite hatred and vitriol from the far left, I will never stop fighting for the things I believe in and standing up for our conservative values. We should never allow a small, radical minority to silence discussion."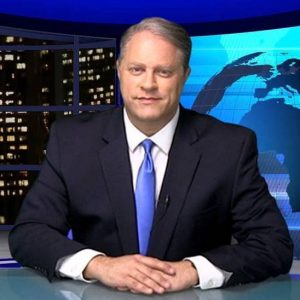 Latest posts by Robert Lauer
(see all)