Kamala Harris Touts Build Back Better To Fix Lake Mead's 'Historic' Drought
On the same day, Clark County Commissioners publish plans to develop 39,000 acres of land
By Megan Barth, October 19, 2021 7:30 am
With Lake Mead in the backdrop, Vice President Kamala Harris, flanked by Nevada Democratic colleagues Steven Horsford, Susie Lee and Dina Titus, pushed to sell the Biden administration's Build Back Better agenda which includes raising taxes to combat climate change.
"The Build Back Better agenda will help us tackle the climate crisis with investments in clean energy and electric vehicles, and so we can reduce emissions," she said. "And why do we need to reduce emissions? Because that is part of what is contributing to these drought conditions."
A general search produces the latest headlines which proclaim that Lake Mead's drought is the worst in 20 years. However, graphs pulled from NASA prove otherwise and demonstrate that drought is cyclical. Yes, Lake Mead is at historic lows, however, it is relatively static to historical fluctuations.
According
to NASA, in May of 2016, the
surface level of Lake Mead
at the Hoover Dam stood at 1,074.03 feet (327.36 meters) above sea level. The previous low of 1,075.08 feet (327.68 meters) was set in late June 2015. The lowest water levels each year are usually reached in late June or July, after water managers have released the yearly allotment of water for farmers and cities farther down the Colorado River watershed. That means water levels are likely to continue to fall in 2016 to roughly 1,070 feet (326 meters), according to the Bureau of Reclamation. At the
end of July 2021
, the water elevation at the Hoover Dam was 1067.65 feet (325.4 meters) above sea level, the 
lowest since April 1937
,
when the lake was still being filled.
(Emphasis added).
The chart from NASA clearly shows that Lake Mead in early 2010 and early 2021 had near exact water levels.
But, does the climate change rhetoric of the Democrats align with their push for extensive development of the Las Valley and greater Nevada region to reduce emissions and promote sustainability?
Sen. Catherine Cortez Masto and the Democratic Commissioners of Clark County believe that more development in the Las Vegas Valley is a sound response to this climate change-fueled drought.
This past June, Cortez Masto pushed for expanded development by 'pushing legislation to sell off 42,000 acres of public lands to spur new development in the town that borders Lake Mead: Las Vegas. S. 567, a bill that will sprawl an area the size of Miami or St. Louis alongside the existing Vegas footprint. According to population estimates ballyhooed to justify the bill, the Southern Nevada Economic Development and Conservation Act hopes to draw more than 820,000 new residents to Southern Nevada's patch of the Mojave Desert in the next 40 years. That means there will be hundreds of thousands of new consumers of the Colorado River in a fast-warming region in the nation's driest state.
Heeding Cortez Masto's call for extended development, and on the very same day of Harris's visit to Lake Mead, the Clark County Commissioners published a "Transform Clark County"–a 400 plus page master development plan which reworked and rewrote zoning ordinances and regulations to transform Clark County into an "equitable, diverse, and climate-resilient' county."
Within these pages are a plan to develop a portion of 39,000 acres of land the county had previously purchased from BLM in unincorporated Clark County to develop low-income (affordable) housing and multi-family developments–interspersed with single family housing, retail and businesses.
The timing of Kamala Harris's visit to Clark County is perfectly aligned with the Clark County Commissioners release of "Transform Clark County," causing one to wonder if the visit to Lake Mead was mere coincidence or political gamesmanship.
Are electric cars really the solution to drought or does the development of multi-family units on tens of thousands of acres of Clark County contribute to drought?
In 2020, the Nevada legislature and Governor Steve Sisolak outlawed certain types of grass in existing and new developments, yet the Democrats on the Clark County Commission have seemingly omitted how these 39,000 acres of new development, drawing 820,000 new residents, will be water neutral, let alone, sustainable, to meet Harris's Build Back Better demands at Lake Mead.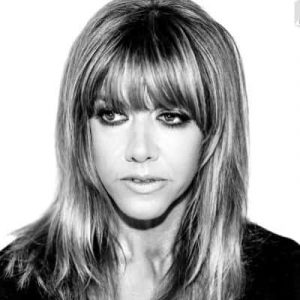 Latest posts by Megan Barth
(see all)