Buckle Your Seatbelts, Harry Reid Airport is Ready For Takeoff
Amid accusations of racism and xenophobia, McCarran Airport will soon be renamed
By Megan Barth, October 19, 2021 6:00 am
McCarran Airport will soon be no more, due to a push by a small group of Democrats who accused the legendary Nevada Democrat for whom it is named of racism and xenophobia. Historically, Senator Pat McCarran's political positions, when he served in the Nevada Legislature from 1933-1954, were that of many Centrist Democrats of that era. He favored controlled immigration, was an ardent anti-communist, and supported limited government in that he opposed FDR's, The New Deal.
Yet, in 2017, Dina Titus, Ruben Kihuen and Jacky Rosen sent a letter to Governor Brian Sandoval asking that McCarran's statue be removed from the legislature. In the letter they noted: "While he fought for workers' rights and helped shape the country's aviation industry, McCarran left a legacy of racism, xenophobia and anti-Semitism." The resulting bill in the legislature failed to pass. 
These allegations, however, didn't die in the legislature. Three years later, led by the all-Democratic Clark County Commission made the unanimous decision to change McCarran Airport to Harry Reid Airport.
At that time, a separate bank account was set up for private donations and a stipulation was made that no taxpayer dollars would be used to fund the project.  $4.2 million has been raised for the first phase and $2.8 million more is needed to complete the final two phases. Of note, three $1 million donations were made by William and Judy Boyd of Boyd Gaming; professional gambler Billy Walters and his wife, Susan; and businessman Stephen Cloobeck of Diamond Resorts International—a close friend and mentee of Reid.
According to Commissioner Segerblom who spearheaded this project: "It means so much because I've been pushing this for quite some time… but since Black Lives Matter and all the Confederate statues from around the country have been going down … it's just lots of things happening, and I view this as part of that. Truthfully, Harry (Reid) has done more for the state of Nevada than anyone has done, or probably ever will do."
Since the Democrats enjoy walking down memory lane to gather political ammunition, perhaps Segerblom and his Democratic colleagues forgot or simply overlooked the historic candidacy and election of Barack Obama in 2008. At that time, Senate Majority leader Reid privately stated that President Barack Obama was well suited to a presidential run because he is a "light-skinned African American with no Negro dialect, unless he wanted to have one."
Although Phase One of the renaming project is funded, no timeline has been given for the final phases or completion. The Federal Aviation Administration, the county and the Nevada Department of Transportation will next convene to finalize plans.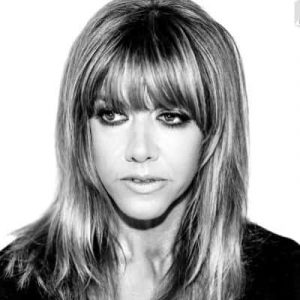 Latest posts by Megan Barth
(see all)