Kamala Harris to visit Lake Mead to discuss drought and climate change
Monday Veep visit comes amid cratering Biden approval ratings
By Megan Barth, October 18, 2021 7:00 am
Vice President Kamala Harris will be returning to Nevada in order to visit Lake Mead. She will discuss the climate crisis and receive a briefing from local officials.
Harris will be briefed by Bureau of Reclamation officials about elevation levels at the manmade reservoir that supplies drinking water to 25 million people in the American West and Mexico.
After a tour, the vice president will make remarks and meet with officials from the Interior Department and other federal and state agencies, including the Southern Nevada Water Authority. She will be joined by U.S. Reps. Dina Titus, Susie Lee and Steven Horsford of Nevada.
The federal government has issued a water shortage declaration, reducing the amount of water Southern Nevada will be allowed to draw from Lake Mead.
According to the Southern Nevada Water Authority, the water level of Lake Mead, which serves as one of the Colorado river's primary water storage reservoirs, has dropped some 130 feet since January 2000.
Because of the low water levels at Lake Mead, the federal government has issued a water shortage declaration on the Colorado River, reducing the amount of water Southern Nevada can withdraw from Lake Mead beginning in January 2022. Combined with existing water reductions outlined in the Drought Contingency Plan, the declared shortage will cut Southern Nevada's annual water allocation by nearly 7 billion gallons in 2022. This is enough water to serve more than 40,000 households for a year. Should Lake Mead's water level continue to decline, additional cuts will follow.
In June 2021, the Nevada Legislature directed the Water Authority Board to develop a plan for the removal of nonfunctional turf in the Las Vegas Valley. The Legislature directed that nonfunctional turf at non-single family residential properties be removed by 2027. Nevada Gov. Steve Sisolak signed the legislation to make the state the first in the U.S. to ban certain kinds of grass.
The veep visit comes amid a sharp drop in nationwide approval for her principal Joe Biden. After enjoying a post-election honeymoon where his approval was as much as 18 points higher than his disapproval, those numbers have now reversed. According to Real Clear Politics, those numbers now stand at 52.1 disapproval to 43.9 approval, a spread of minus 8.2. Coming from +18, that's a net drop of more than 26% — a catastrophic fall in just nine months. Such a steep decline will surely be on the minds of Nevada candidates in tight races come November 2022.
During her visit, Harris is expected to make the case for the administration's Build Back Better Agenda. She will also emphasize that climate change is poised to make extreme weather events such as droughts and heatwaves more frequent, expensive and harmful. The bipartisan infrastructure bill, which slates, $8.3 billion for water projects, has stalled in the House awaiting approval.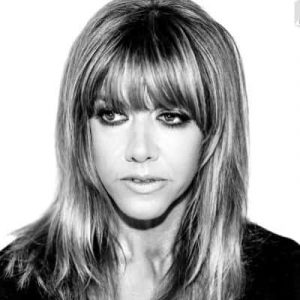 Latest posts by Megan Barth
(see all)