Homeschooling in Nevada Surges Following Shutdowns and Mandates
Homeschooling surged from 2.5 percent to 13.1 percent
By Robert Lauer, December 10, 2021 1:47 pm
Prior to the Government-imposed school shut downs in 2020, a mere 2.5 percent of Nevada households were homeschooling their children. As of this fall semester, it's reported that number has soared to 13.1 percent. Parents witnessed, first hand, the radical race and sex ed agendas their kids were being exposed to while distance learning in Clark County School District (CCSD) and Washoe County School District's (WCSD), according to numerous outspoken parents at CCSD board meetings.
Nevada Republicans ignored school board races for decades until the shutdown and related parental outcry caught their attention. As parents crowded the once empty meetings and spoke out, they encountered elected radicals running CCSD and WCSD ignoring them or belittling them.
Parents were outraged to see Critical Race Theory, radical LBGTQ driven sex education, socialism and anti-American History being taught to their kids. Parents who thought they were too busy to teach their kids were suddenly forced to stay home because of the school closures.
As a result, many of those parents have taken their kids' education into their own hands and organized study groups with other parents and local church groups. A new cottage industry has sprung up to support parents homing schools like Rise Education Resources, which helps parents navigate the legalities by providing forms to give legal notice to the school district of their intent to home school. They also provide parents with curriculum, catalogs and even field trips.
Nevada's education system has hovered at the bottom of the nation for the past 20 years. According to a recent report, covered by The Globe, Nevada school districts could hardly perform any worse as CCSD, the largest school district in Nevada, is 49th out of 50 in education.
CCSD receives about $10,000 per student per year. Home schooling is costing school districts millions of taxpayer dollars. Home school moms, like Chelsy Fischer-Gump, have come under fire from local school districts. According to Chelsy, the Nye County School District sent Child Protective Services to visit her home because she didn't fill out a notice of intent to home school. And they found that Chelsy had set up a full class room in her home with a chalk board, school desks and computers.
Local radio host Wayne Allan Root home schooled his kid, who now attends Harvard University.
This movement away from government schools has sparked a revolution. Republicans in Congress are now pushing a "Parent's bill of rights" ahead of their 2022 primary elections, which includes "A right to know what's taught at school." It also includes "opt in" rules for sex ed and seeks to ban Critical Race Theory. All three Democrats, Irene Cepeda, President Linda Cavazos, and Danielle Ford are up for re-election at CCCSD and will face Republican challengers, many who are parent activists. 
Back in March of this year, when public schools were still shut down, Kenneth Retzl, Director of Education policy for the Guinn Center said:
"The big question is whether this trend fizzles out or continues next year. What happens when people start feeling a little bit more comfortable? Schools are starting to reopen now. Will those families still choose the home school option? Or will they bring their kids back to CCSD?"
The answer is, parents chose to take personal responsibility for their kids' education and not wait for CCSD and WCSD to improve, or even listen to their concerns. Parents chose to teach their kids their values. Homeschooling is the ultimate school choice where parents' values, and their children,  come first.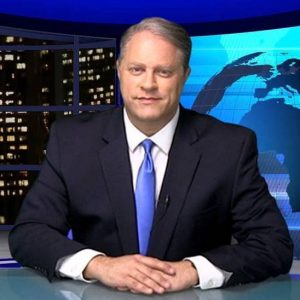 Latest posts by Robert Lauer
(see all)