Washington Examiner: A Perfect Storm is Forming Against Democrats in Nevada
'The canary in the coal mine for a Red Wave'
By Megan Barth, December 13, 2021 9:29 am
A new column by the Washington Examiner notes that a "perfect storm is brewing for Republicans in Nevada" as large numbers of voters leave the Democratic Party. It notes the problems would worsen for the Democrats should Republican Senate candidate Adam Laxalt prevail in his efforts to win his party's nomination. "Former Attorney General Adam Laxalt is the GOP nominee to take on Sen. Catherine Cortez Masto, giving her a real challenger who has won statewide." The Examiner also highlights how "things look bleak for Democrats in several states" but "they may be bleakest in Nevada."
A new Trafalgar polls shows former Nevada Senator, Dean Heller, leading Governor Sisolak by 7 points.
2022 Nevada Governor

(R) Heller 47% (+7)
(D) *Sisolak 40%

Trafalgar Poll | 1,034 LV | 11/24-11/29
Sample: D41/I22/R37https://t.co/xCUR4pE8wX pic.twitter.com/xFqUsZY7zZ

— InteractivePolls (@PollsandOdds) December 8, 2021
"Jon Ralston of the Nevada Independent is raising the alarm about Democrats leaving the party, noting that Democrats are seeing nearly three times as many defections as Republicans over the last three months. Ralston says that the numbers are "relatively small," given how many voters are in the state, "but if this pattern continues well into 2022, it could well be the canary in the coal mine for a red wave."Ralston also says that the "Biden brand" is proving more toxic than former President Donald Trump in Nevada as of now. That's borne out by the polling: President Joe Biden's approval is underwater among all registered Nevada voters (-3) and among suburban voters (-13)." Ralston's alarm should be considered on top of structural worries that the Democrats face nationwide as the party is increasingly seen as home to college-educated coastal elites.
The Wall Street Journal reported last week that for the first time ever, "Hispanic voters are now evenly split" between Republicans and Democrats. The newspaper's new poll concludes that "Republicans have made rapid gains among a crucial voting demographic that has long favored Democrats." As reported by The Globe, The Cook Political Report shifted both the governor's race and the Senate race from lean Democrat to Toss Up.
This shift may be tied to the plummeting poll number for the Biden Administration. As reported by The Globe, "In Nevada, the numbers for Biden look way worse than in Virginia or New Jersey. According to Civiqs, Biden's approval in the state is -56 disapproval vs 35 approval, which is a net of -21. If McAuliffe couldn't overcome a -13, Team Sisolak has got to be looking at a -21 with dread, if not outright surrender. Same for Catherine Cortez Masto and the three Democratic Representatives.
The shift may also be tied to Governor Steve Sisolak's continued use of emergency powers, granted to him by the state constitution, but without an expiration date. Using (some might say abusing) these emergency powers, Sisolak has enacted lockdowns, resulting in the highest unemployment in the nation, and an unpopular mask mandate that was, again, extended into sometime next year. Sisolak's orders have persisted even as other Democratic governors have begun to pull back, perhaps in reacting to an electorate that's growing impatient.
In Colorado, Democratic Gov. Jared Polis  declared that the COVID-19 emergency is "over" and promised that he will not implement another statewide mask mandate, even as the omicron variant spreads.
Nevada has historically been a swing state, but as the Nevada Democrat Party and Nevada Democrats swing further left and partner with radical organizations, polling shows that Nevadan's are fleeing from what Ralston referred to as "the most effective Democratic Party in the country."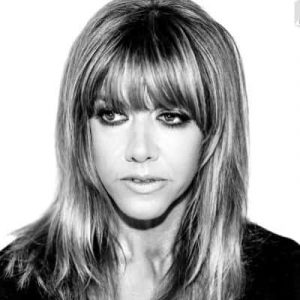 Latest posts by Megan Barth
(see all)